Solid wood is an expression of the life of a tree, grown for at least 30 years, and the weather patterns it experienced, the absorption of sunshine and minerals. The tree is imbued with meaning, and this meaning is transferred to the piece of furniture it becomes.
Our planks are cut in a way that honours the growth rings and grain, making them clearly visible.
---
Our European Douglas fir is grown in France. Due to its strength, durability, and attractive grain, this softwood has long been used for joinery and flooring. The natural colour variations include an array of blond and light reddish tones. Douglas fir trees can grow to very large sizes which, when regularly pruned, results in impressively wide and long planks of timber with consistent grain patterns. Knots are naturally present in this timber, lending character to each plank. 
We use Douglas fir exclusively for Manuel Aires Mateus products, the design of which take advantage of the extreme proportions of the planks. Planks of this size and quality are rare, and must be harvested and prepared specially for us, which can impact the lead time of the products. Douglas fir products are on an extended lead time to account for this, though the lead time remains an estimate and, in some cases, the actual lead time may be longer than estimated.
NOTE: As a softwood, Douglas fir will mark will regular use. Our care instructions include guidance on how to steam-repair dents in the timber, however we recommend embracing some level of wear and tear as part of the ongoing story and beauty of your Douglas fir furniture.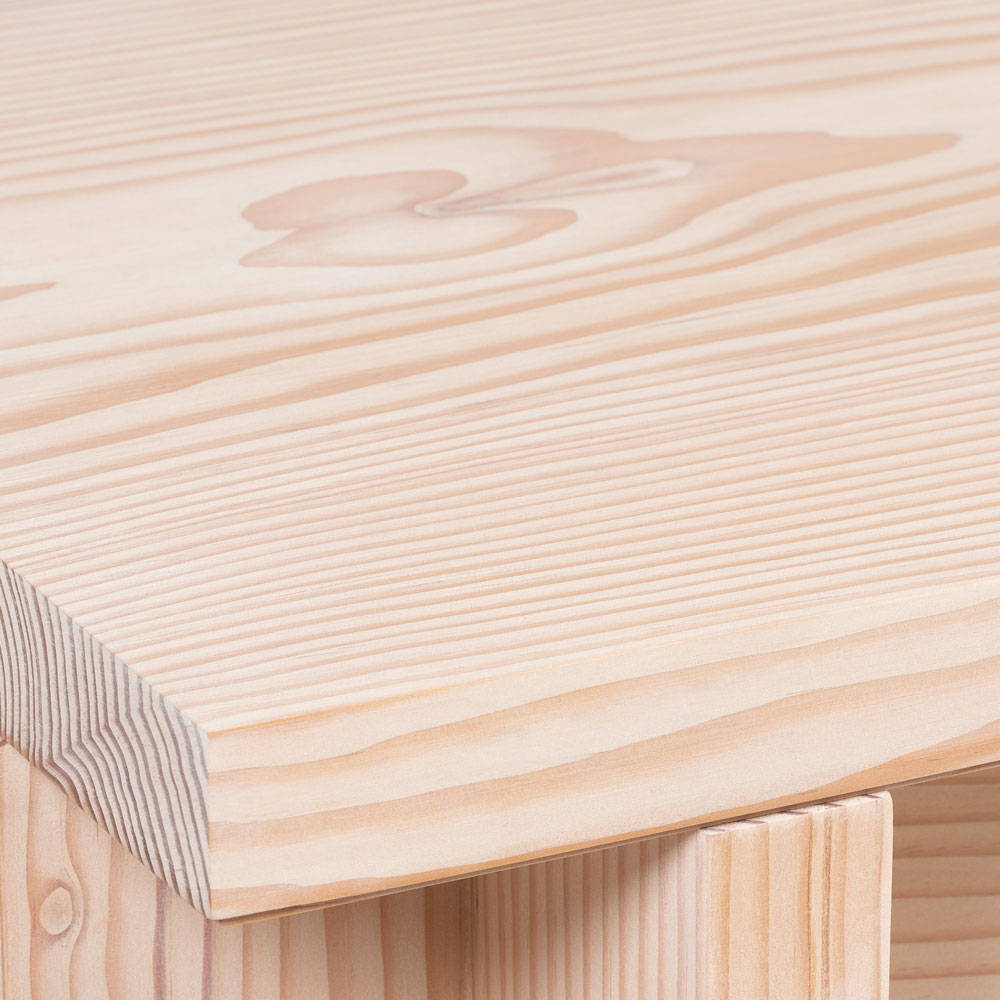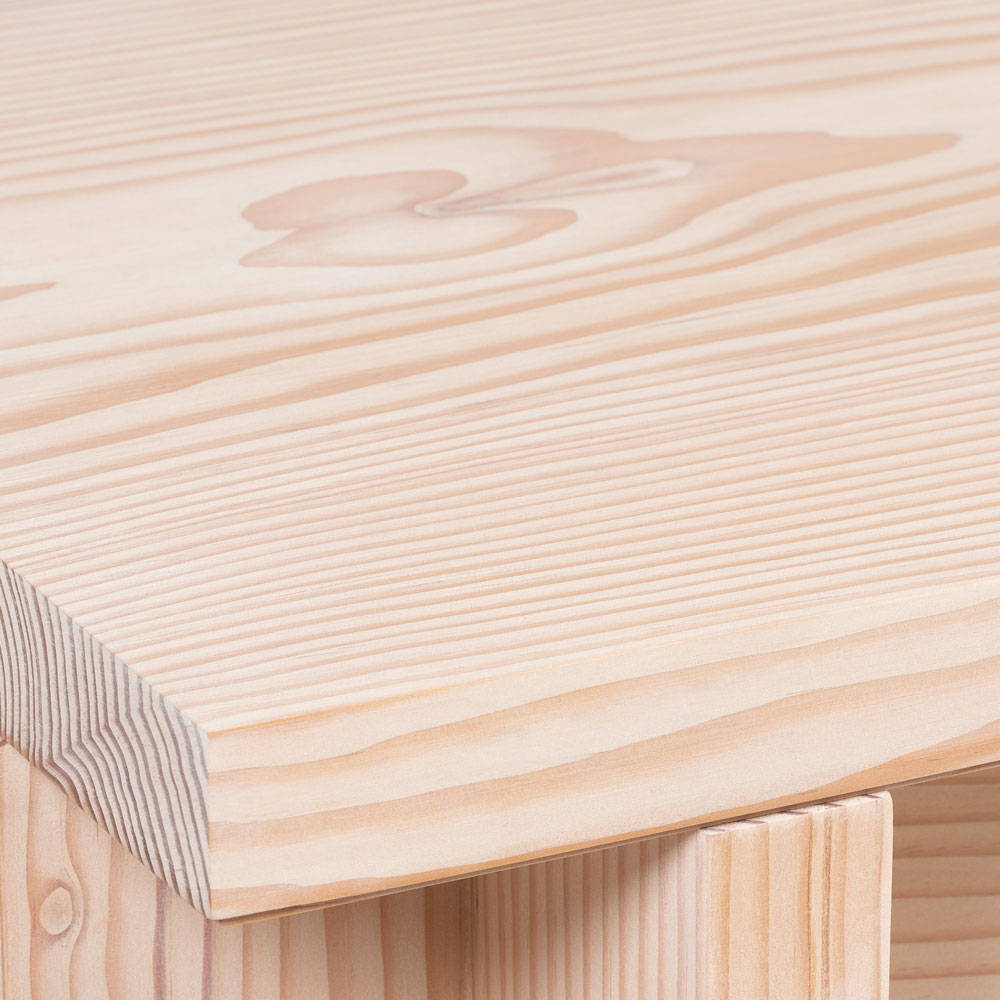 ---