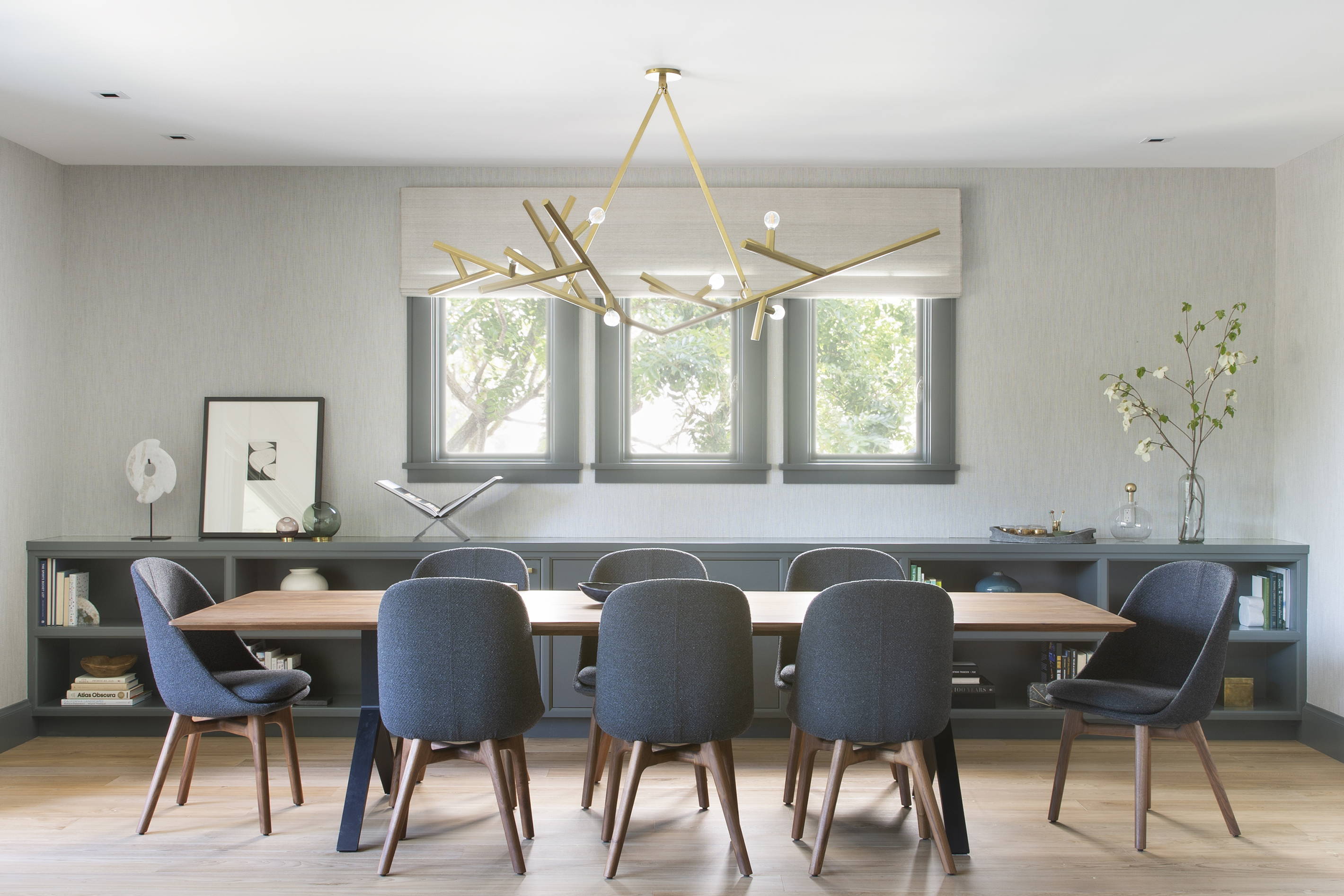 St Francis Wood is a four-bedroom residence in San Francisco, renovated by Feldman Architecture, that merges elegant and modern design with a respectful historic preservation.
The home has a refreshing openness due to an open floor plan, sweeping views of the surrounding gardens, and a skylight-topped central staircase that allows natural light to pour down all three stories, filling the home with sunlight. 
A white and grey palette combined with the generous use of timber and aged brass details maintains the brightness of the interior while adding warm and tactile touch points. 
De La Espada furniture features in the dining room including Overton Table by Matthew Hilton and Solo Dining Chair by Neri&Hu. 
Photo credit: Suzanna Scott