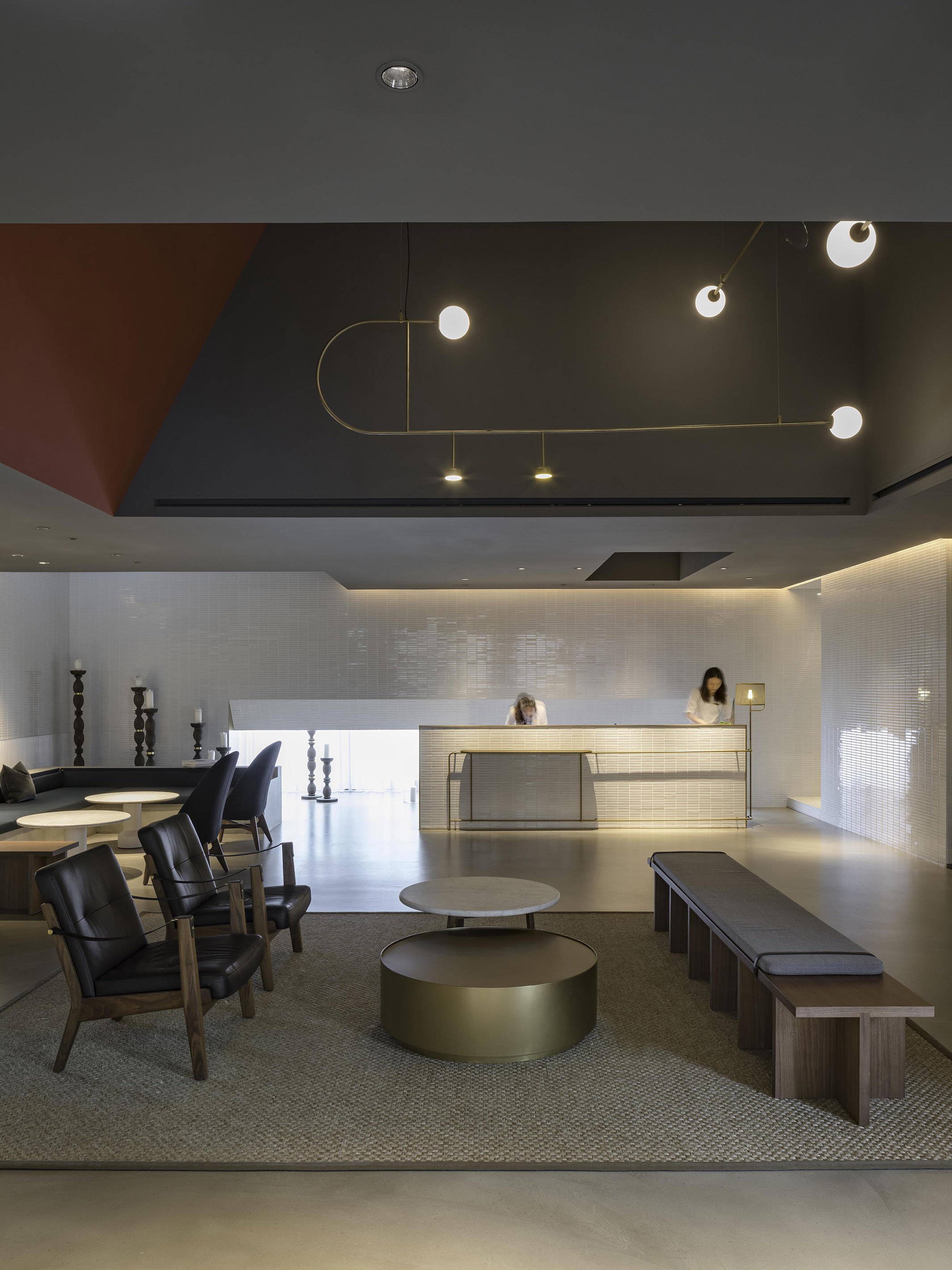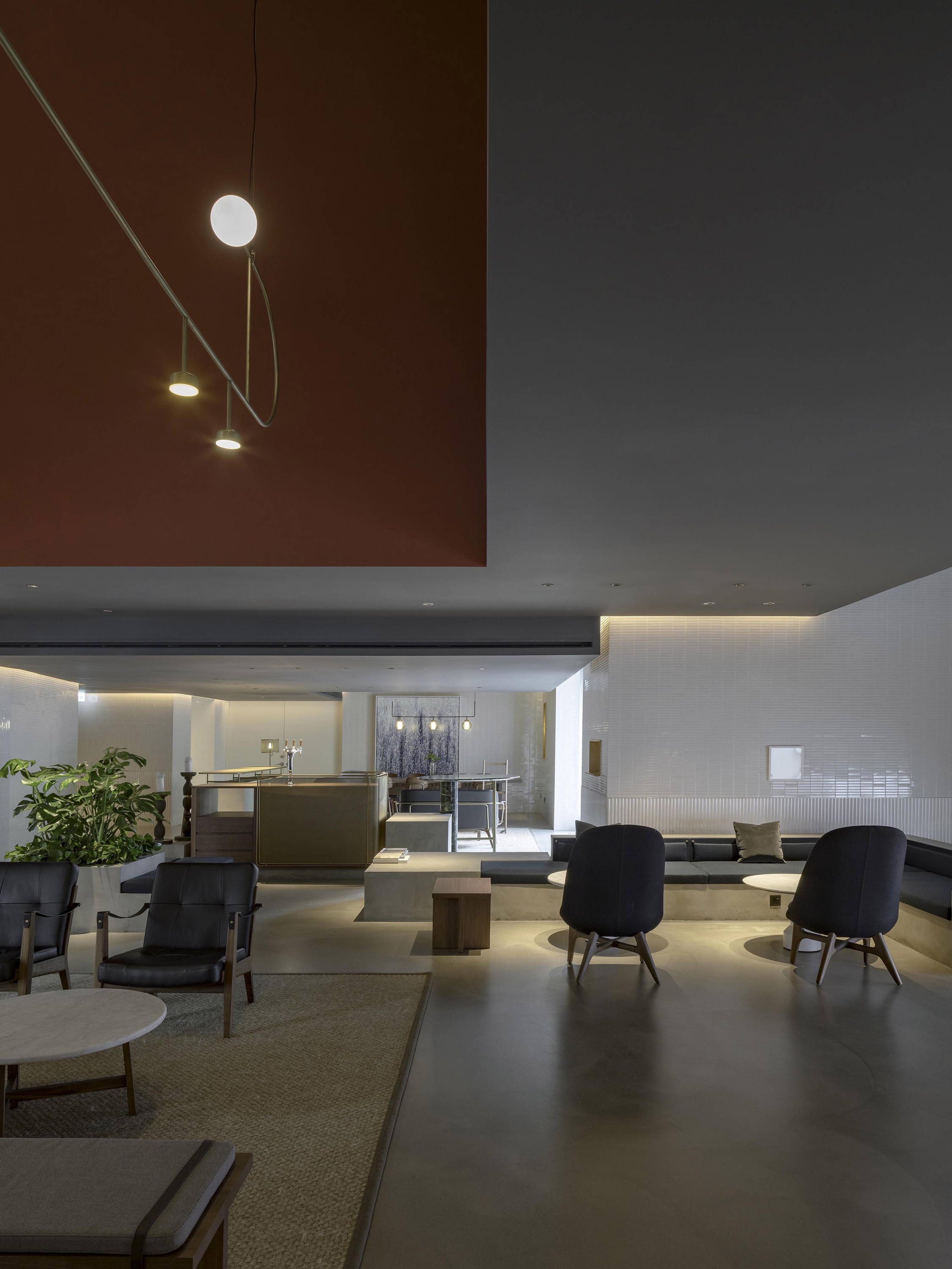 Kimpton Da An Hotel, located in the Da'an district of Taipei, was designed by Neri&Hu as an urban retreat, offering a sense of calm while echoing the richness of the city.
Every aspect of the hotel reflects the guiding concept of the "inner sanctuary." Guests enter the ground floor through a double height atrium that leads to a cocooned, intimately-scaled reception lounge beyond. A carved mass in the lobby brings natural light inside for a play with light and shadow. The tiled walls with curated openings which frame the garden outside are a nod to the ubiquitous tile work often found in the alleys of Taipei, providing a quiet backdrop. Intricate metalwork takes inspiration from window and façade details in the surrounding neighbourhood.
The guest rooms offer the most intimate and personal experience of the sanctuary concept. Wooden insertions, expressed as thresholds, section the room to create in-between spaces for momentary retreat. Punctured openings and windows in the thresholds offer optional views internally and externally.
The common spaces include Neri&Hu furniture made by De La Espada including Solo Lounge Chair, Capo Lounge Armchair, Trio Round Coffee Table, Trio Side Table, Trio Oval Coffee Table, and Shaker Dining Chair.
Photo credit: Pedro Pegenaute