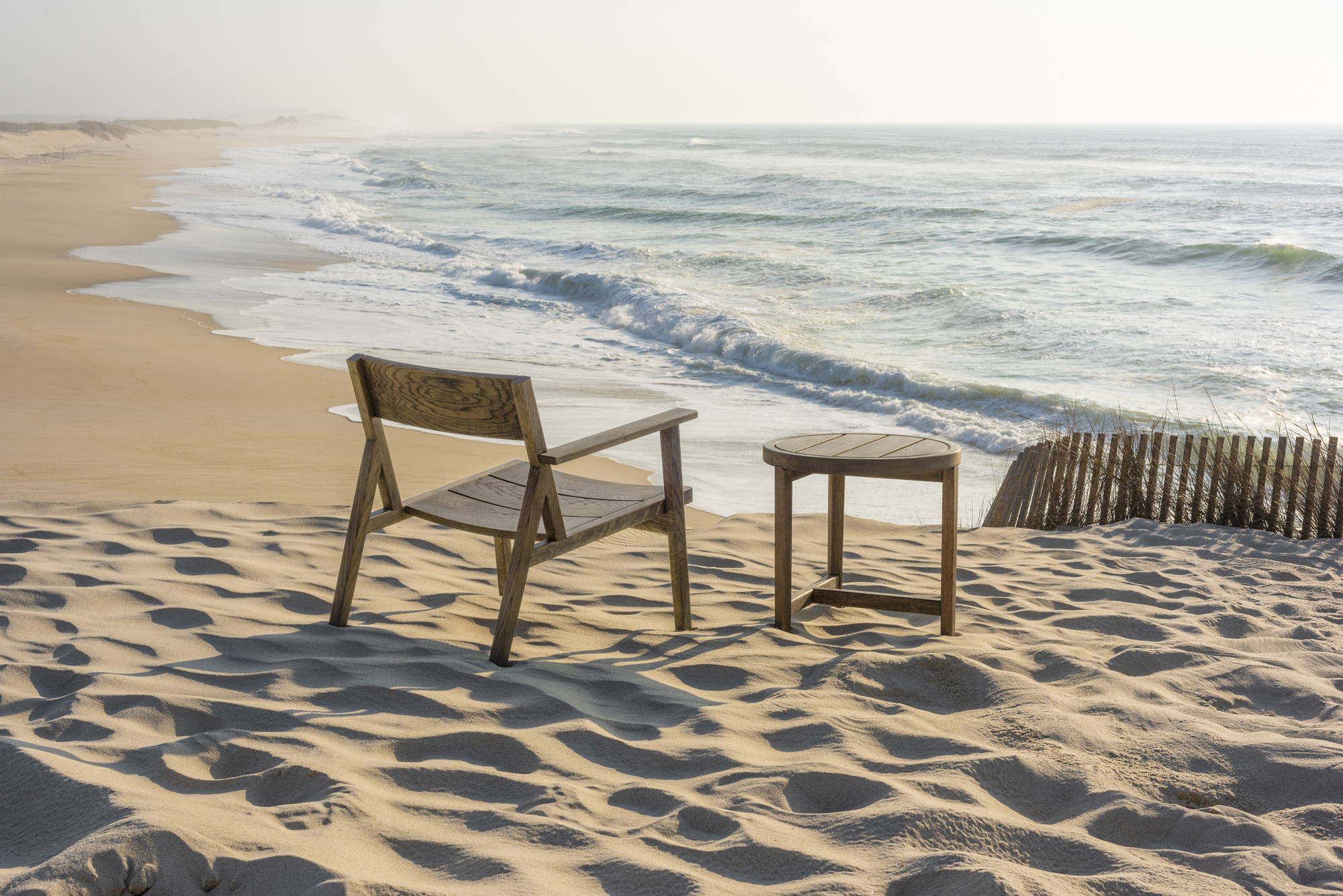 After 25 years of focusing exclusively on indoor furniture, our first outdoor collection, 98.6°F, designed by Neri&Hu, makes its debut.
The collection is named after the body temperature we take for granted as "normal" which is in fact our bodies' highly calibrated ability to balance between a temperature too high (which would require the constant intake of nourishment to maintain), or too low (at which we become highly susceptible to infections). The furniture collection is also deceptively simple in its outward appearance: it is a versatile yet modest collection of wooden chairs and tables for everyday use that has great tectonic sophistication. The 98.6°F products are rigorously engineered to perform outdoors, carefully considering water drainage, durability, and thoughtful detailing.
We use European white oak from Croatia as white oak from this region has a particularly high tannin content which naturally protects the wood from rot, making it particularly suitable for outdoor furniture. Oak has great density, outstanding durability and simple, understated beauty. We finish the timber with a black oil finish which darkens the grain and deepens the tone of the wood while providing water-repellant protection and a renewable surface for enduring beauty. Wood furniture used outdoors will age and adopt a beautiful silver grey/dark grey patina over time.
"Our friends Neri&Hu from Shanghai have designed our very first outdoor collection. They have created a collection that reflects our belief in furniture that is comfortable both indoor and outdoor, refined and yet durable," Luis De Oliveira, co-founder of De La Espada.