AT HOME IN THE WORLD: DAY THREE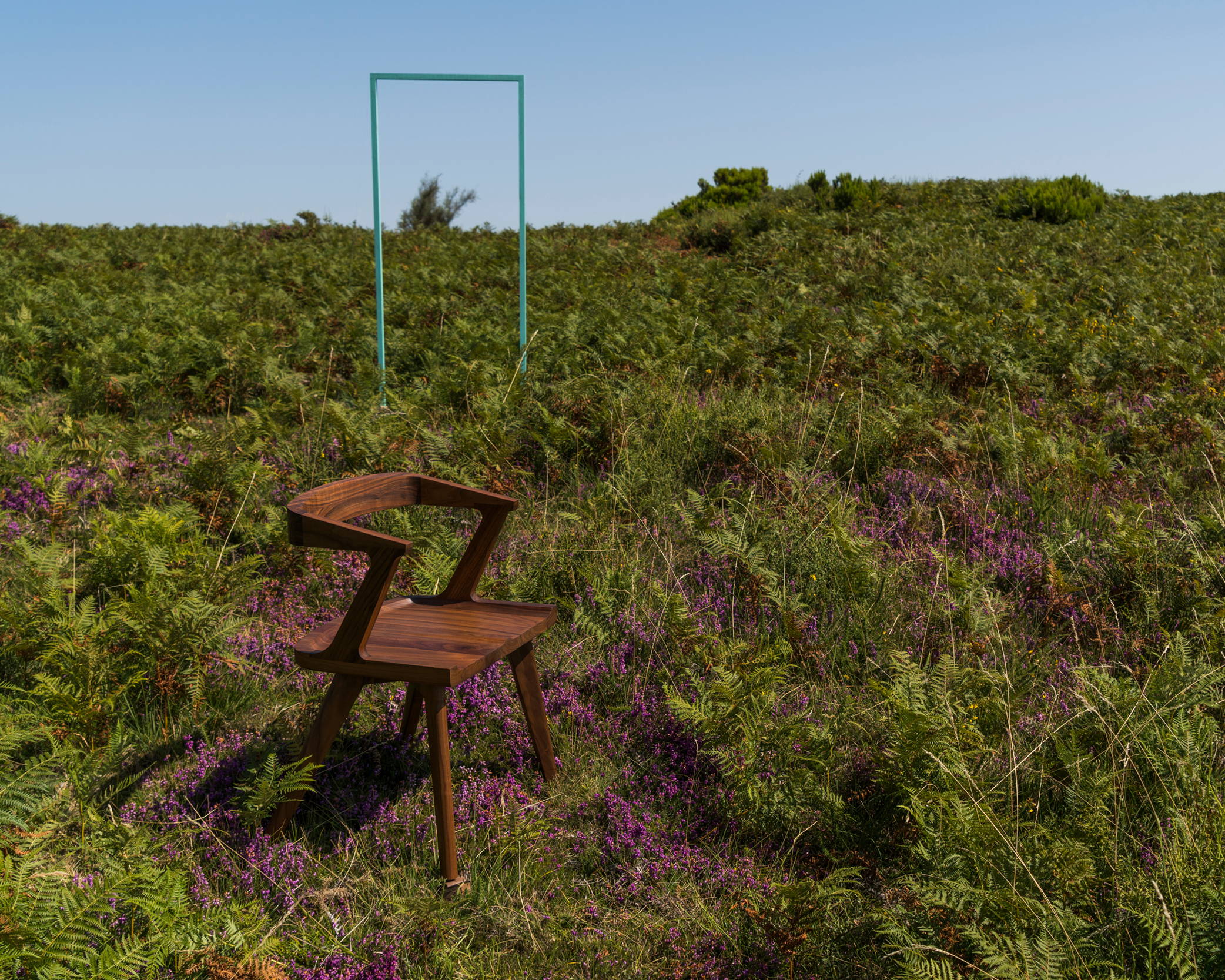 11 AUGUST 2021 - DAY THREE
SERRA DA FREITA
We woke up on a bright, sunny morning and packed as much furniture and equipment as possible into the van, as we would be on the open road for a few days. We travelled to Serra da Freita, one of the most appealing mountain ranges in Portugal. It has a great variety of interesting sites ranging from waterfalls to impressive granite outcrops, and the semi-arid landscape gives it a quiet, contemplative atmosphere.
Allowing serendipity to guide our decisions had worked well with our previous images so, though we had previously scouted the mountain, we stayed open to finding just the right spot and opportunity to bring our chosen products to life.
When we came upon a gorgeous fern field with wildflowers we decided it was the perfect spot to capture the Colombo Dining Armchair. The contrast of the sharp lines of the chair and the dark tone of the wood with the gentle forms and colours of the vegetation gave us another strong image.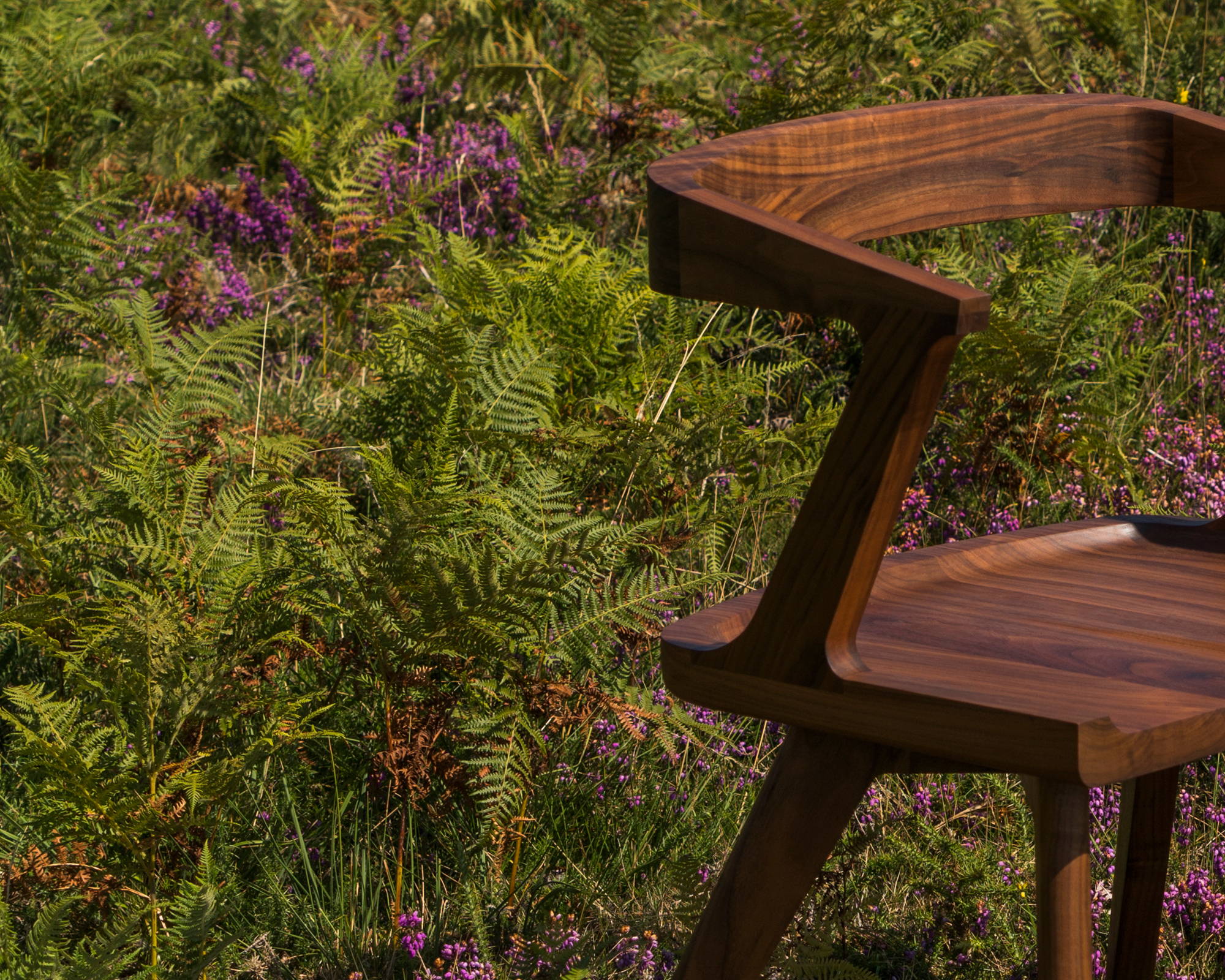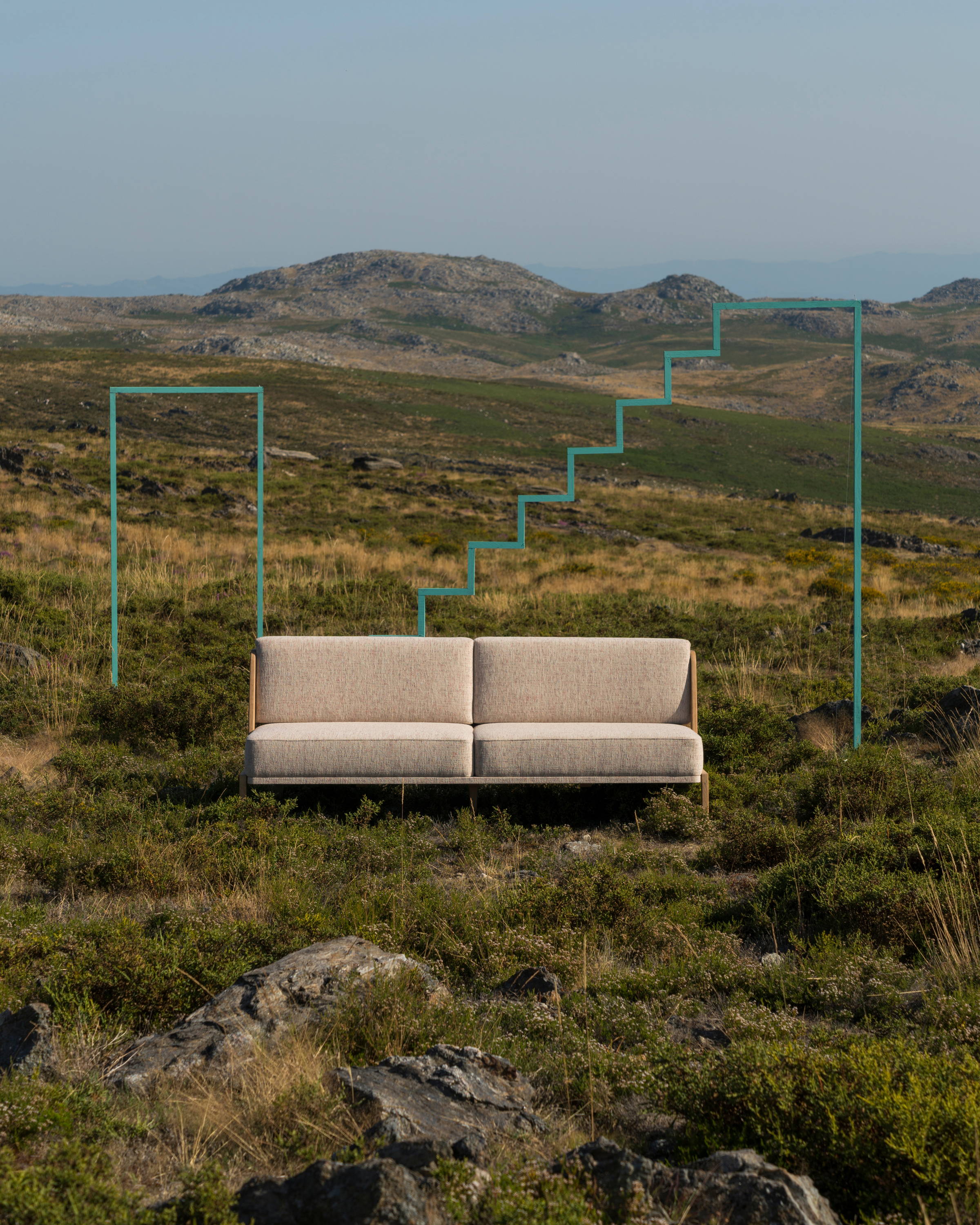 Next, we climbed to one of the highest points of elevation, where we can see far and wide, and placed Throne Sofa with Rattan here, as an invitation to luxuriate in this landscape. The image captures the austere beauty of the mountain and provides a strong yet unassuming background for this imposing piece.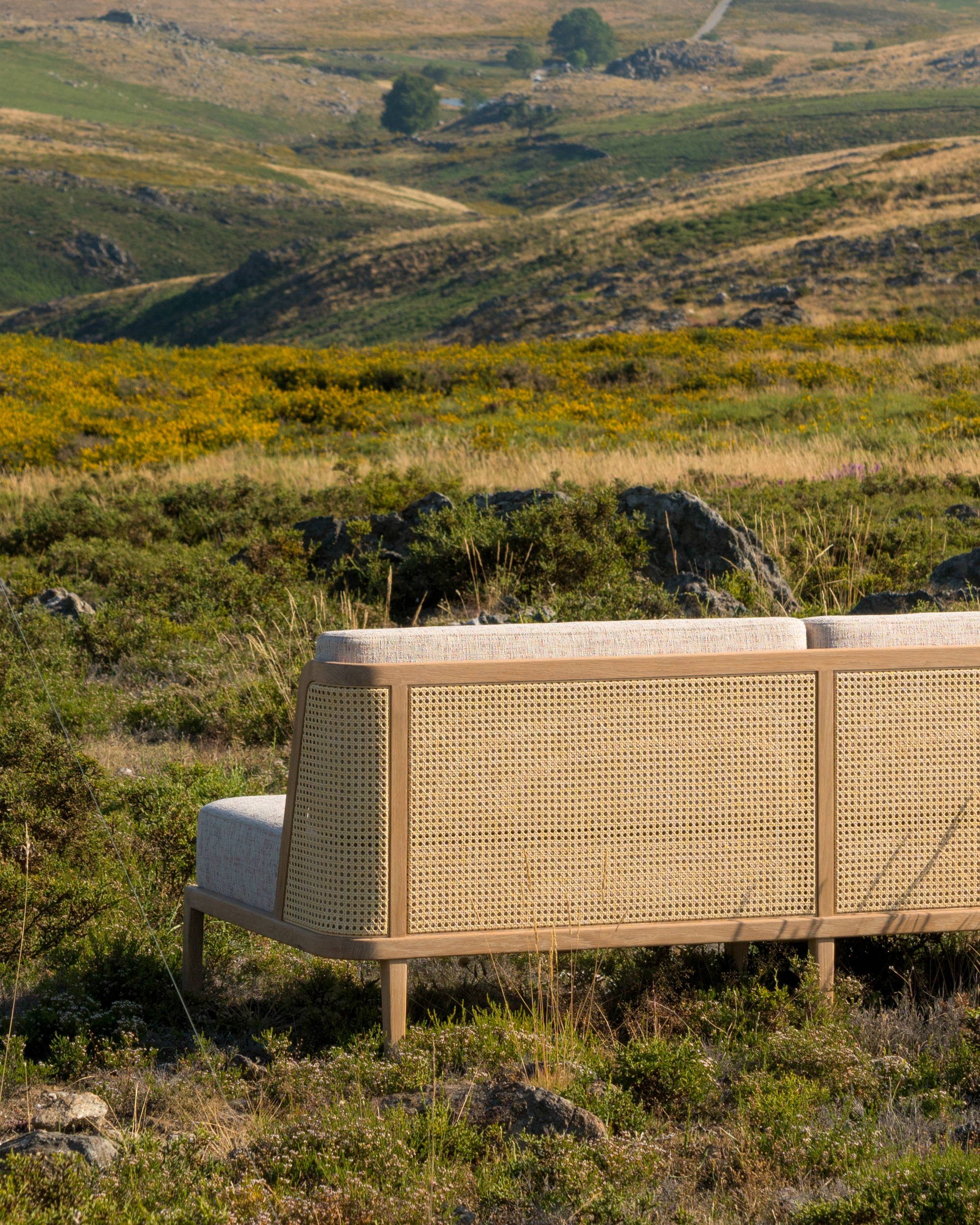 ---