AT HOME IN THE WORLD: DAY SIX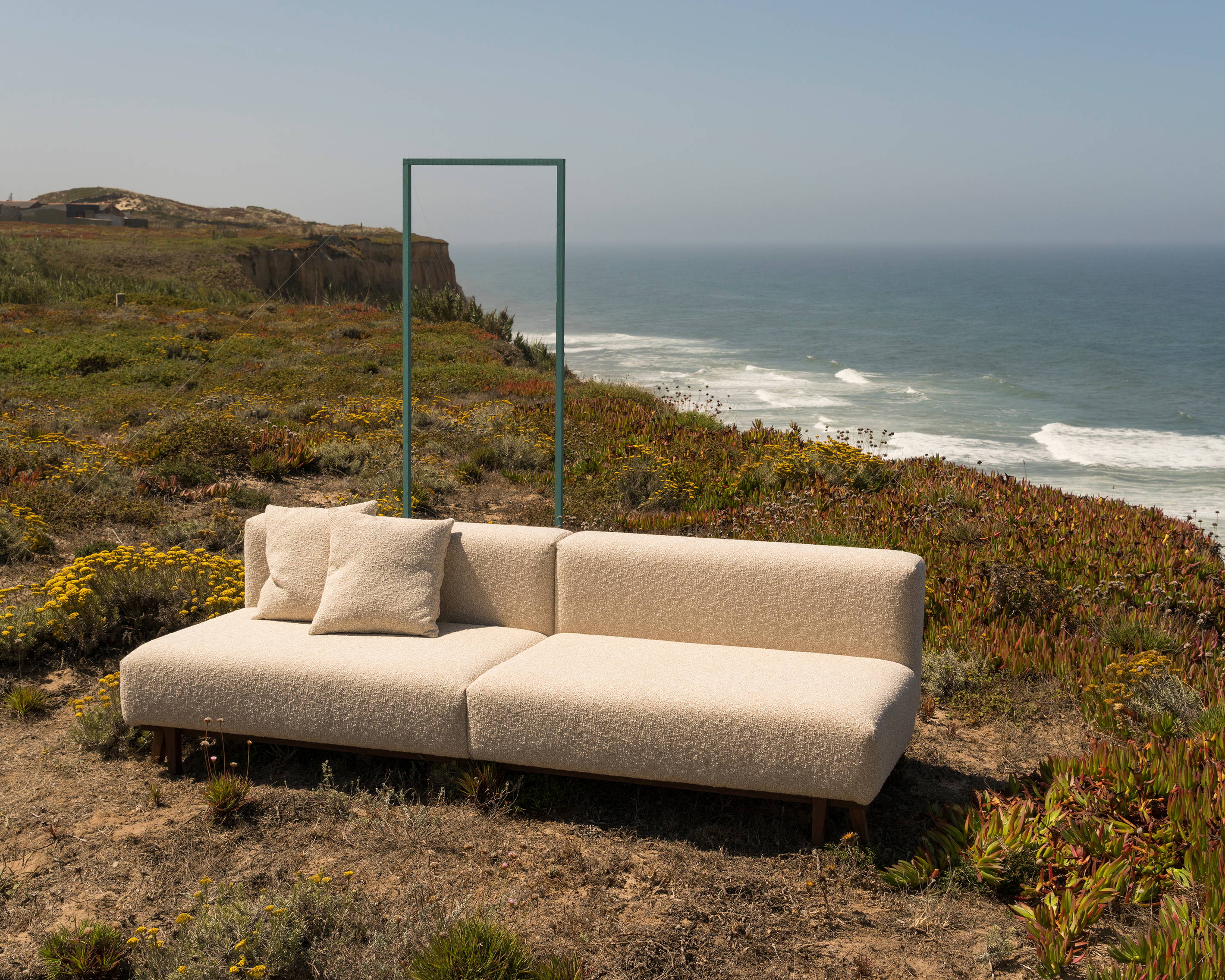 16 AUGUST 2021 - DAY SIX
ESTRADA ATLÂNTICA
You can't tour Portugal and not see the coast so we set out on the scenic road Estrada Atlântica, along the center west region, to find a site to shoot Sofa Eight. We chose a cliffside spot with colourful coastal vegetation to highlight the sofa's white and strongly textured upholstery. While the sofa 'pops' nicely in this image, it also looks right at home, its colour and texture recalling sand or stone. A simple painted 'portal' prop we created hints at domesticity.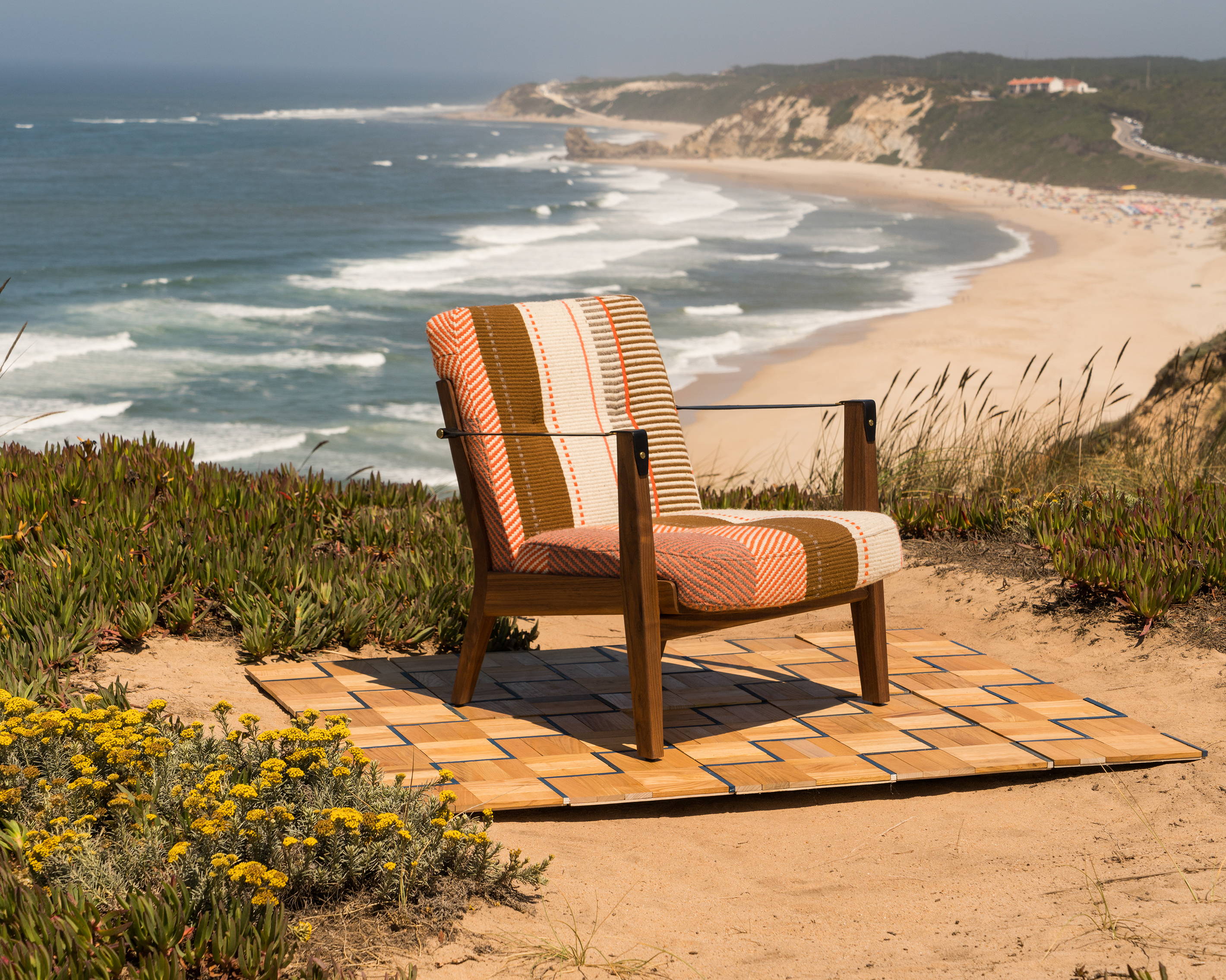 We also captured the Capo Lounge Armchair With Manta Espinhada Upholstery in this location, the chair set upon a floor we crafted from timber samples as another suggestion of home.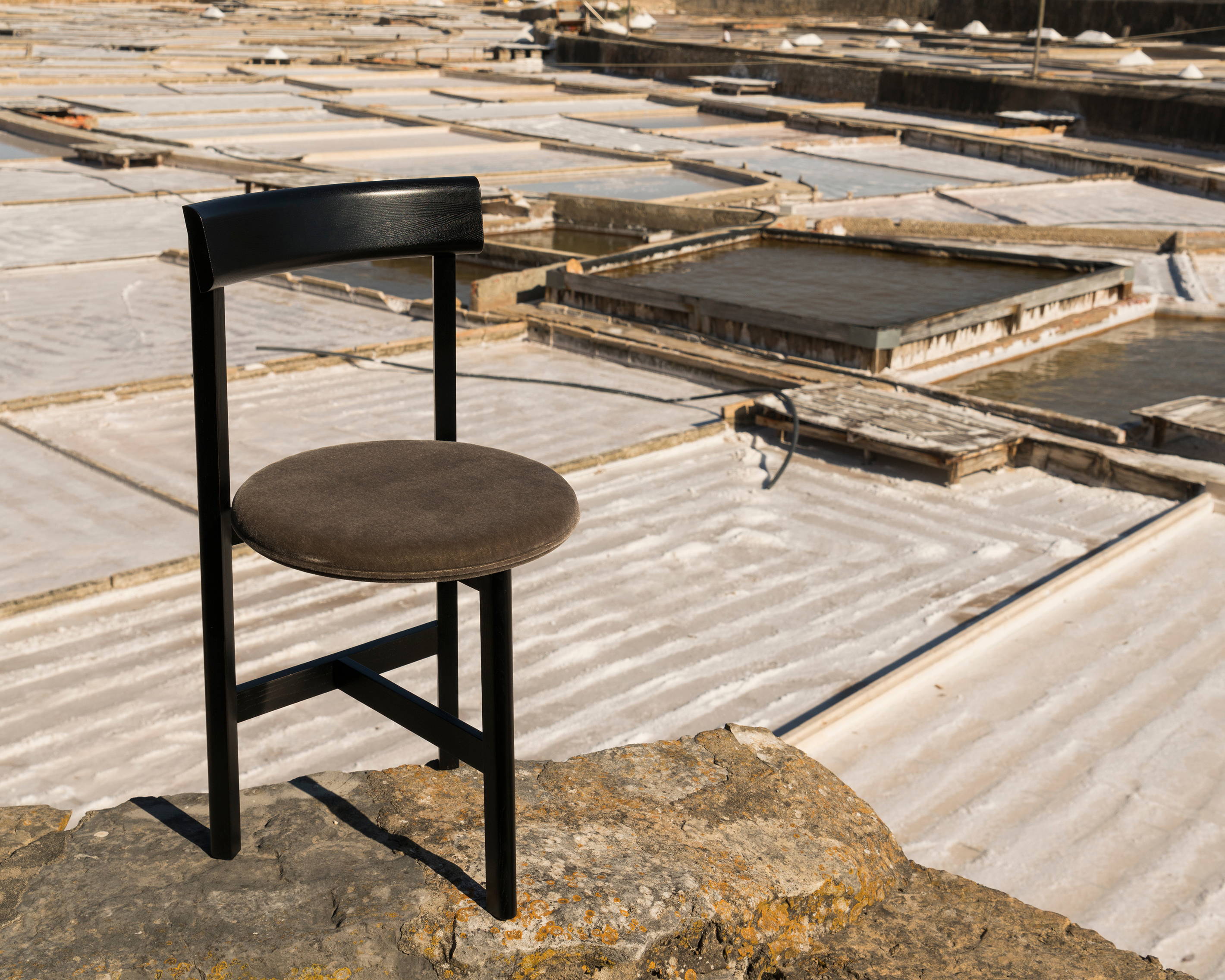 SALINAS DE RIO MAIOR
One can find traditional salt farms near estuaries all around the Portuguese coast, but Salinas de Rio Maior stands out as it sits 30km away from the sea. The salt that is produced here originates from rock salt somewhere beneath the Aire and Candeeiros limestone massif and flows underground on a salty river that people pump into family-owned lots to evaporate in the sun.
The geometric and monochrome nature of this site made the black 3-legged Petit Chair a natural choice to shoot here. It was tricky to get the shot, though, as each parcel of the salt farm belongs to a different tenant. A very nice lady allowed us to shoot inside the farm but suddenly a man with a hat on a tractor asked: "Who are you? What are you doing in the salt farms without my permission?" We answered that the nice lady had allowed us to take the picture. His reply was immediate and salty: "I am the president of this farm".
We did what we could from the sides while he was behind a salt pile.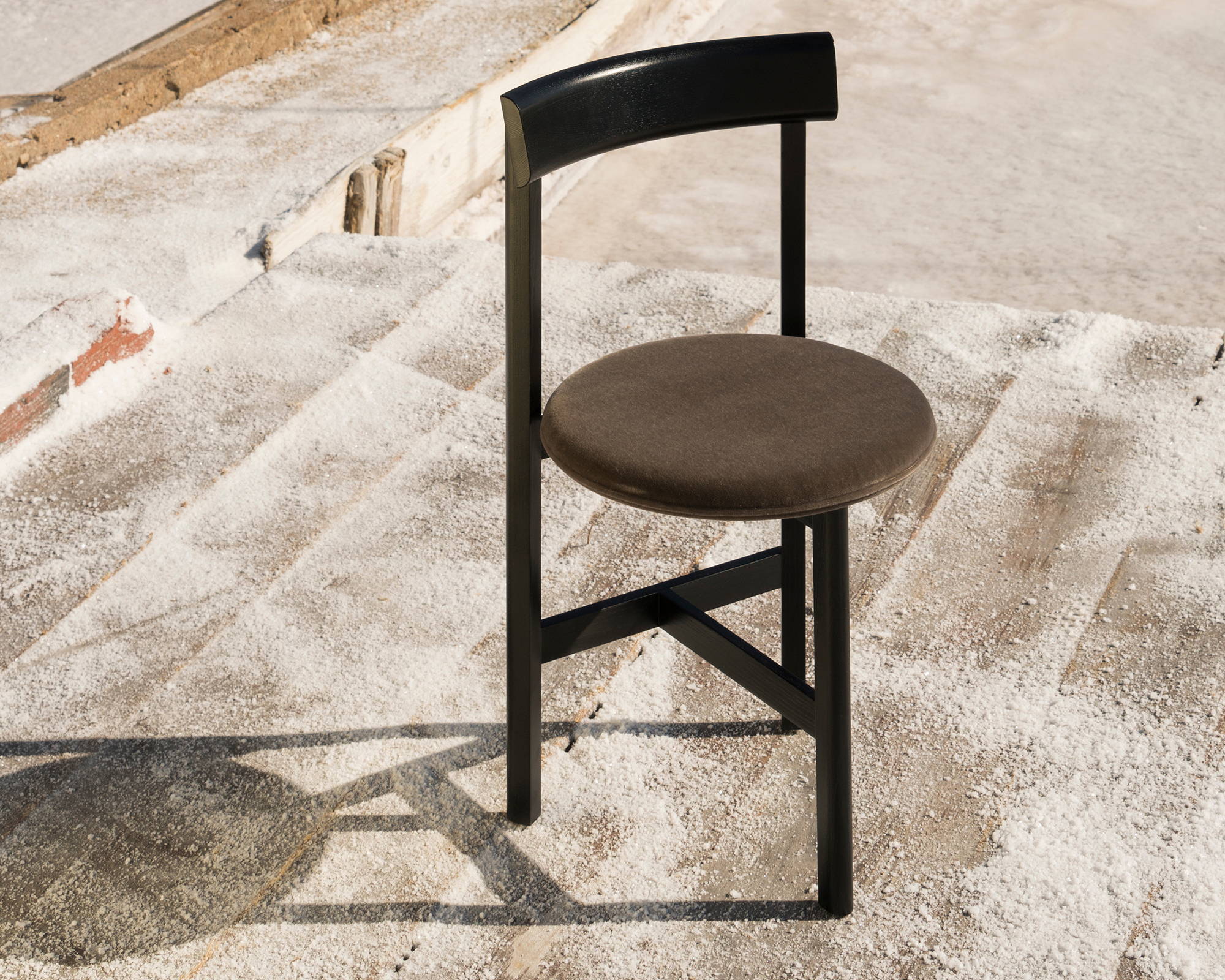 ---