AT HOME IN THE WORLD: DAY ONE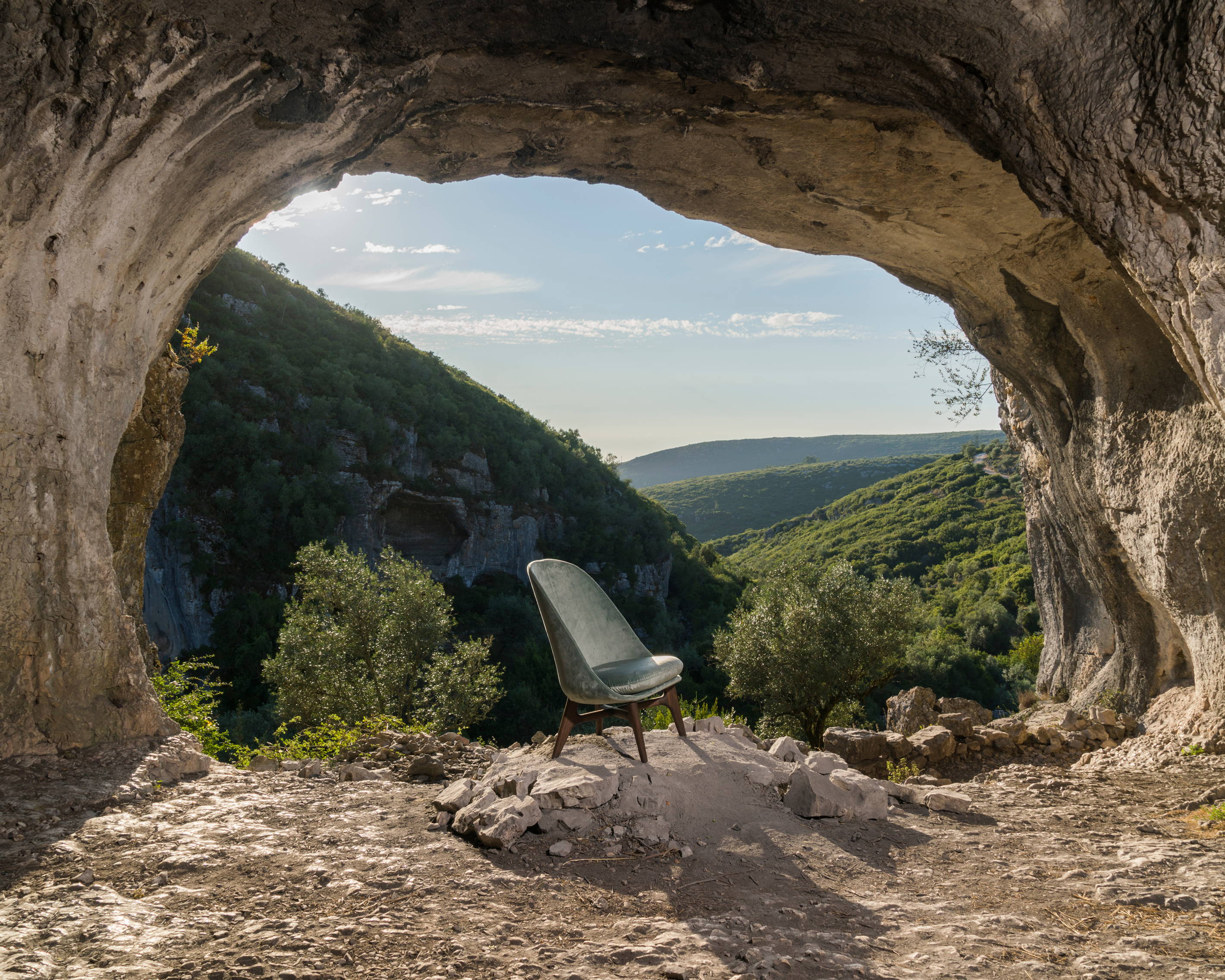 9 AUGUST 2021 - DAY ONE
Today we returned to Lentisqueira, Mira to start the first leg of our journey. After a few hours of loading the furniture into the curtain-side lorry, with the help of the De La Espada craftspeople, we set off in hope of catching the golden hour.
We set off first to Vale das Buracas (Valley of the Holes), a location with personal meaning to Rodrigo's family, his partner having spent her summers in her grandparents' village nearby. The natural cavities in the limestone outcrops have an uncanny feeling of domesticity with their gentle contours suggesting a small room or nest. The Solo Lounge Chair was the perfect choice for this location, its form repeating that same feeling of privacy and of being held, plus the scale and colour of the chair worked perfectly with the surroundings. We perched the chair upon a small mound where visitors build campfires, a small pedestal to lift it regally above the ground. The way the stone framed the landscape around the chair gave the feeling of looking out from someone's balcony — somehow completely natural yet referencing the cosiness of the built environment.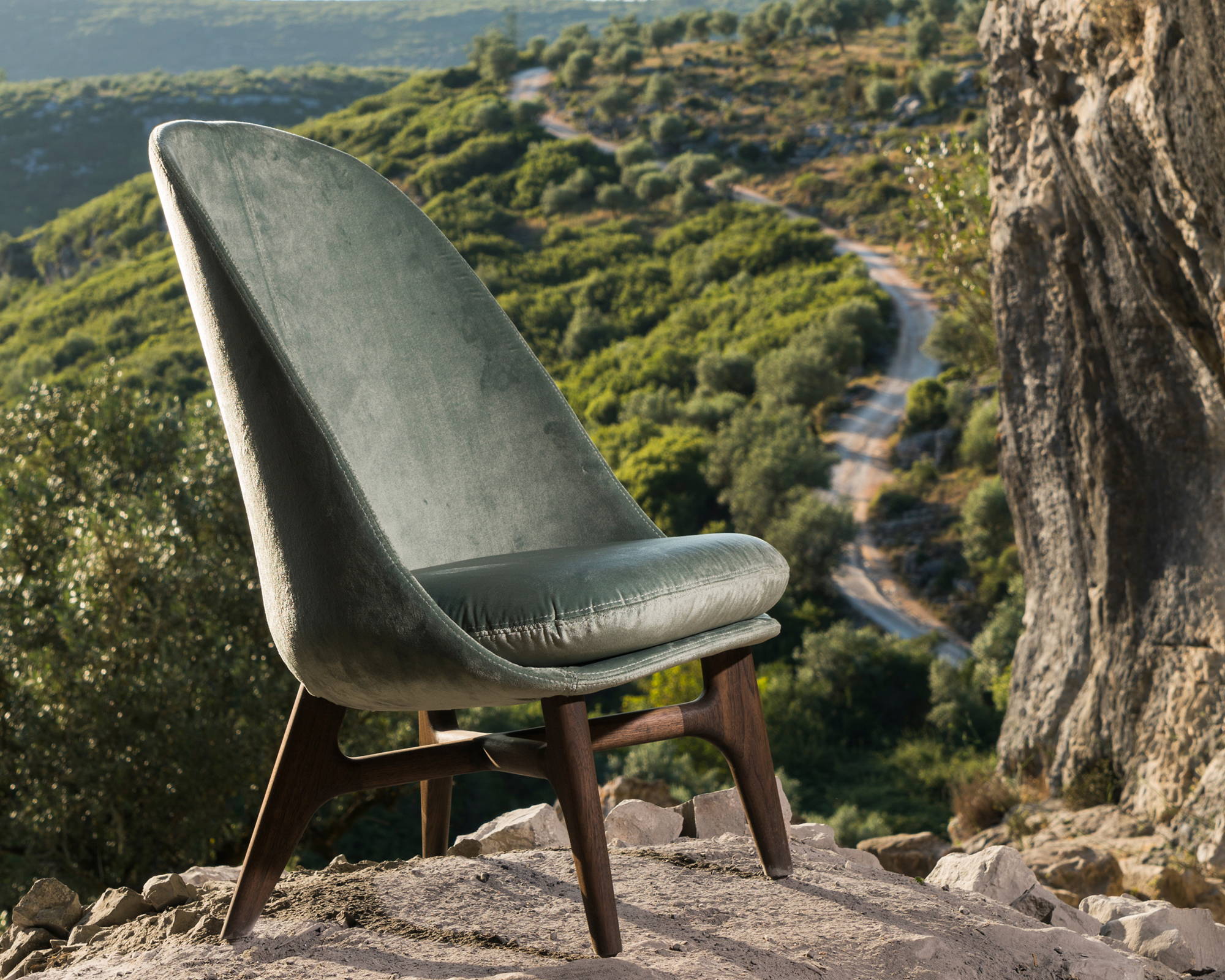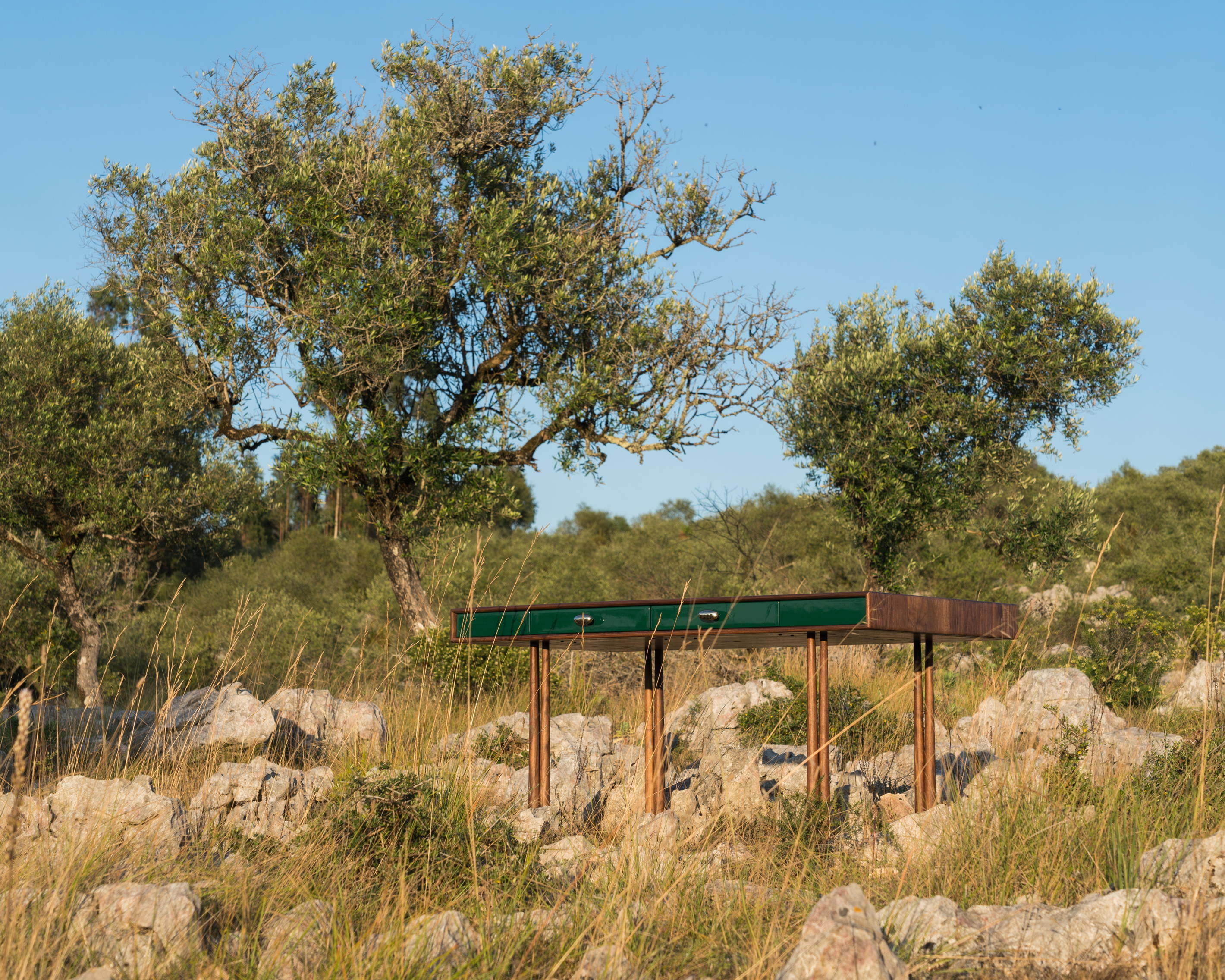 Next, we headed to an area nearby that caught our attention, where sharp rocks jut out from the ground. Inspired by the locale, we envisioned a world with an alien-like character, where Elliot Desk rises above the strange, unwelcoming ground on its slender legs. We looked a bit like aliens ourselves as we navigated through the sharp rocks and spiky shrubs to place the desk on this terrain. It was hard work, but the colour and form of the desk make it look right at home in this landscape, almost like a character laying down roots in its natural habitat.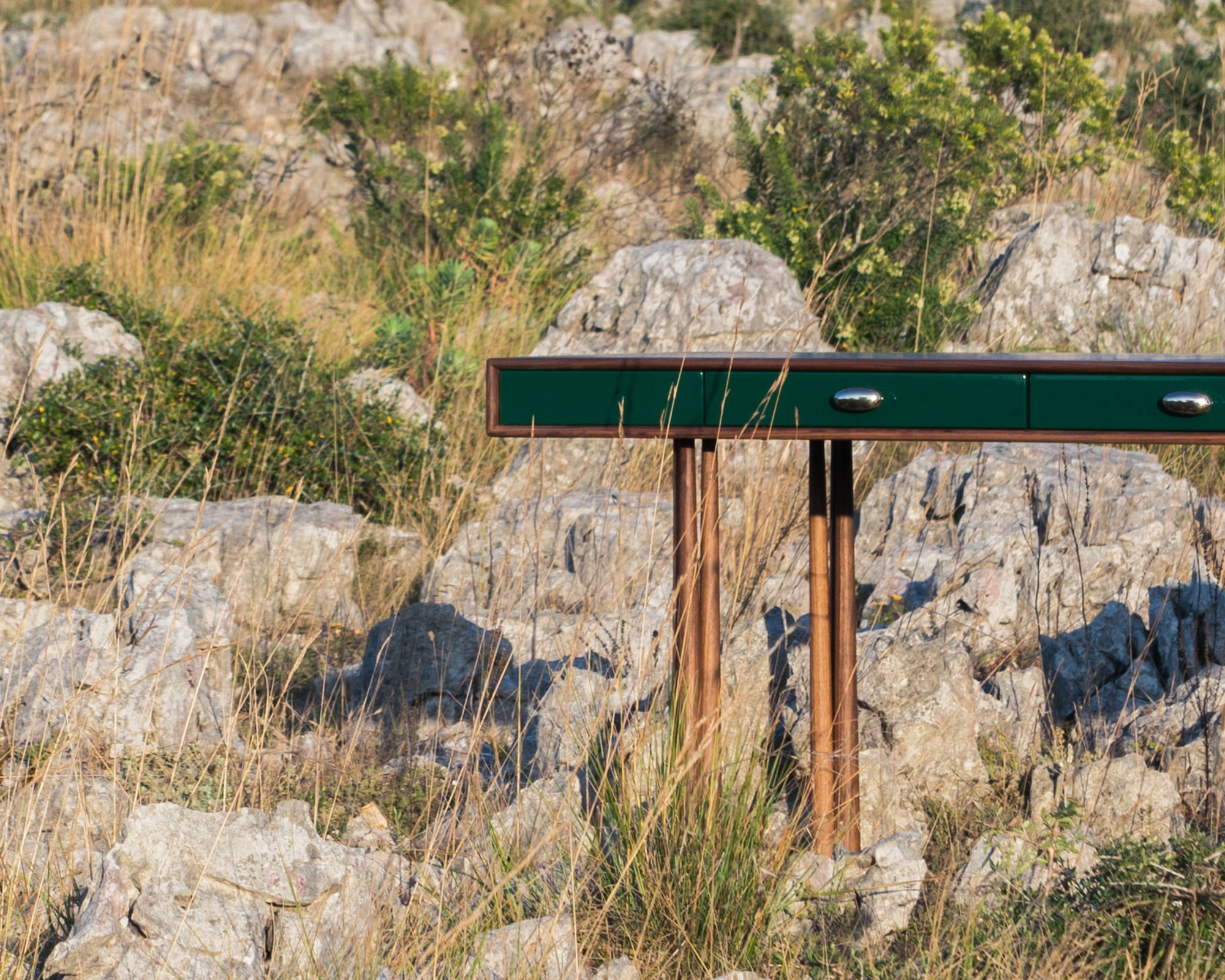 ---