AT HOME IN THE WORLD: DAY FIVE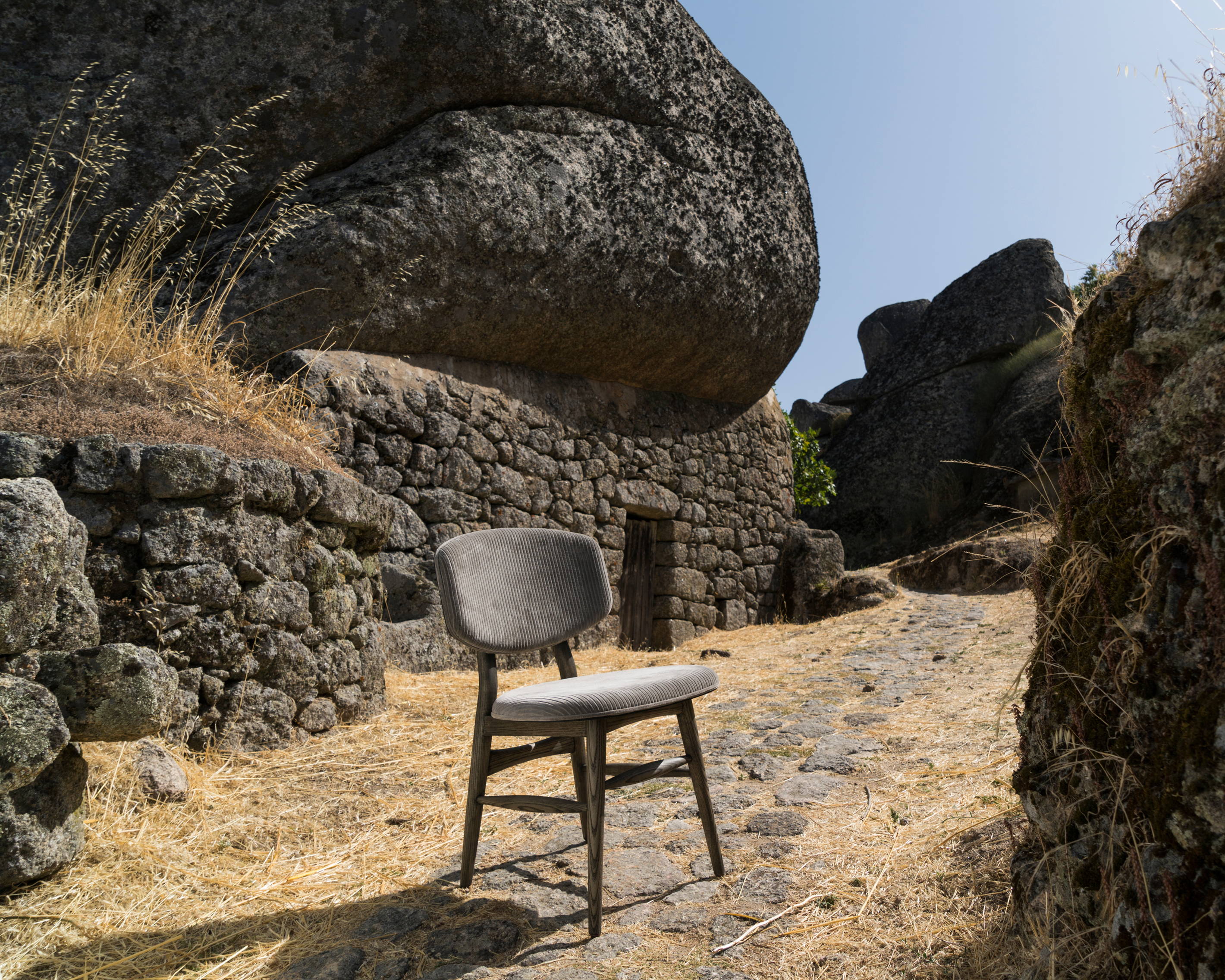 13 AUGUST 2021 - DAY FIVE
MONSANTO
Monsanto is a beautifully preserved granite masonry village perched on a hill amid massive boulders. It's located in the east central region which is one of the hottest places in Portugal in the summer and, despite having set out to shoot quite early, we really felt the temperature rising while hiking the equipment and the Butterfly Chair up the steep and narrow streets to some of the spots we had scouted. The chair seemed to have been made for this site: the colours worked beautifully together and the chair's graceful lines created an interesting dialogue with the alternating roughness of the masonry and roundness of the granite boulders.
After a cold drink we headed out in the direction of Mira to reload the van for the next few days. By now the temperature was 40ºC and the van had no AC so we drove with open windows with scorching air coming through them. We still had one more picture to take, though.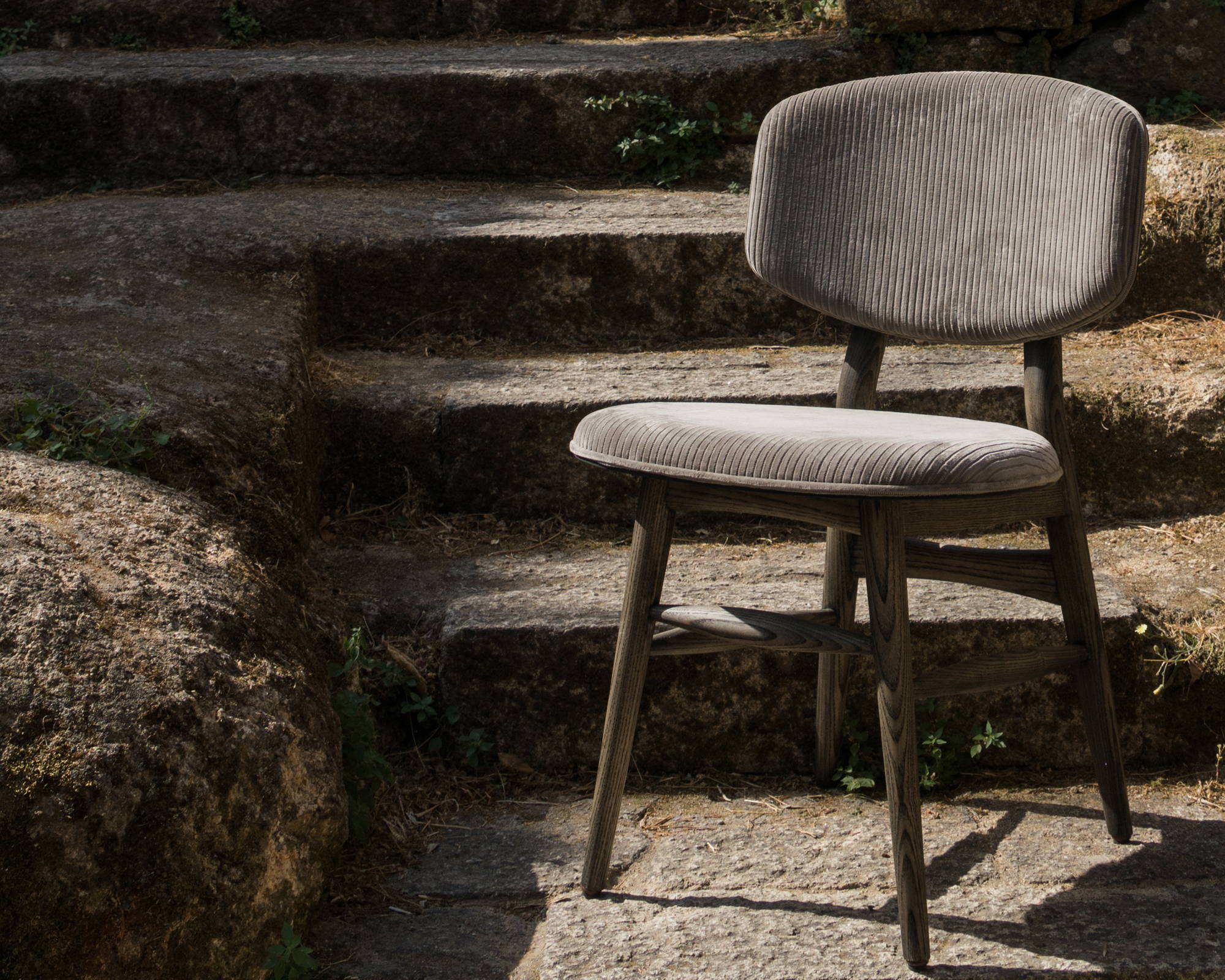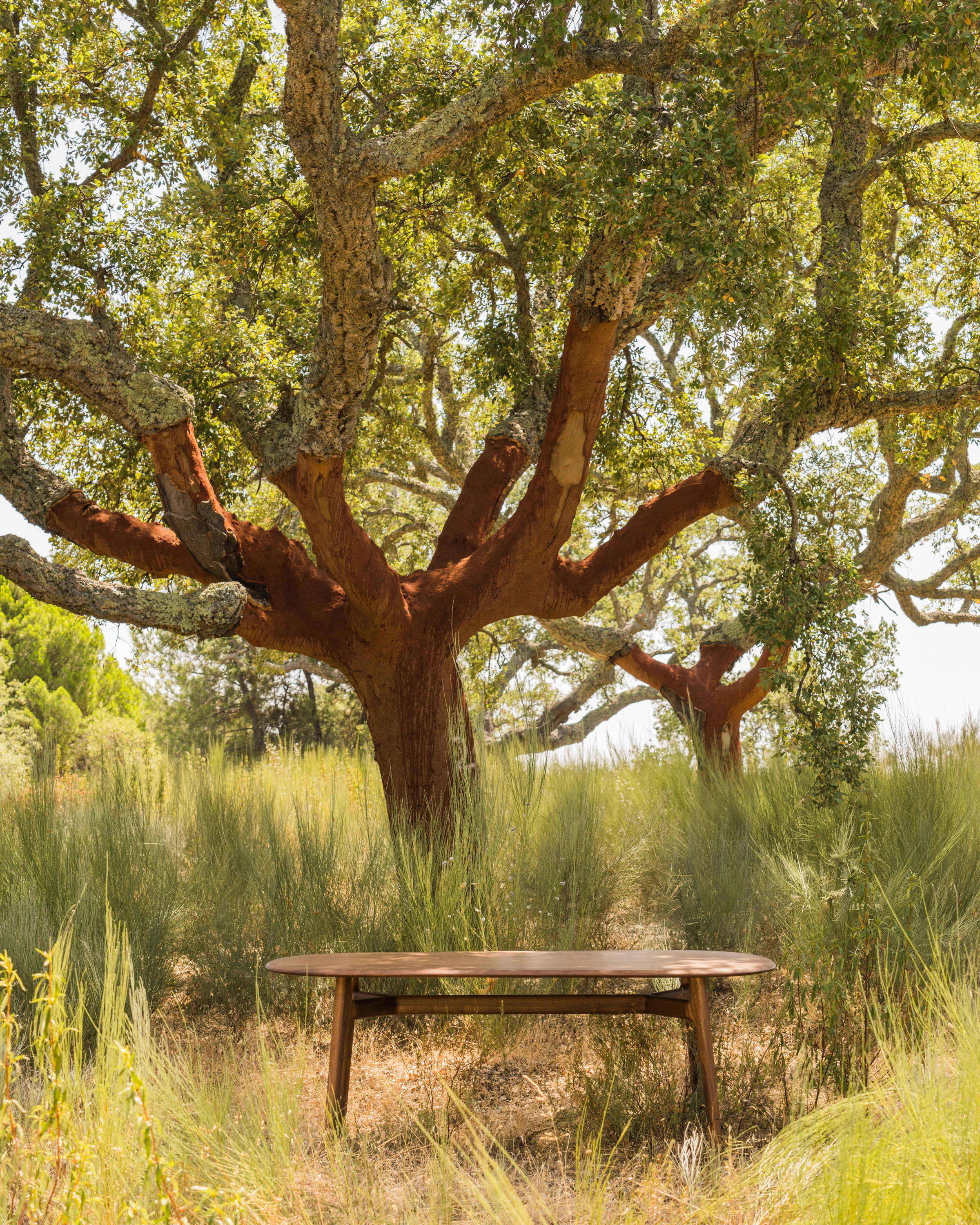 Ever since the beginning of the trip we wanted to shoot a piece in a cork oak field. Since it's such a common feature of the Portuguese landscape, especially in that region, we were on the lookout for the perfect spot and brought along the Solo Oblong Table to shoot. We found the ideal site a few kilometres outside Monsanto. Cork oaks are debarked around every 10 years and the exposed trunk is a rich orange brown that darkens with the passage of time. We felt this palette would go perfectly with the walnut of the table so, for the backdrop of our picture, we chose two fully grown oaks that had recently been debarked. We also found it interesting how the structure of the table repeats the gentle and expansive way the trees branch out.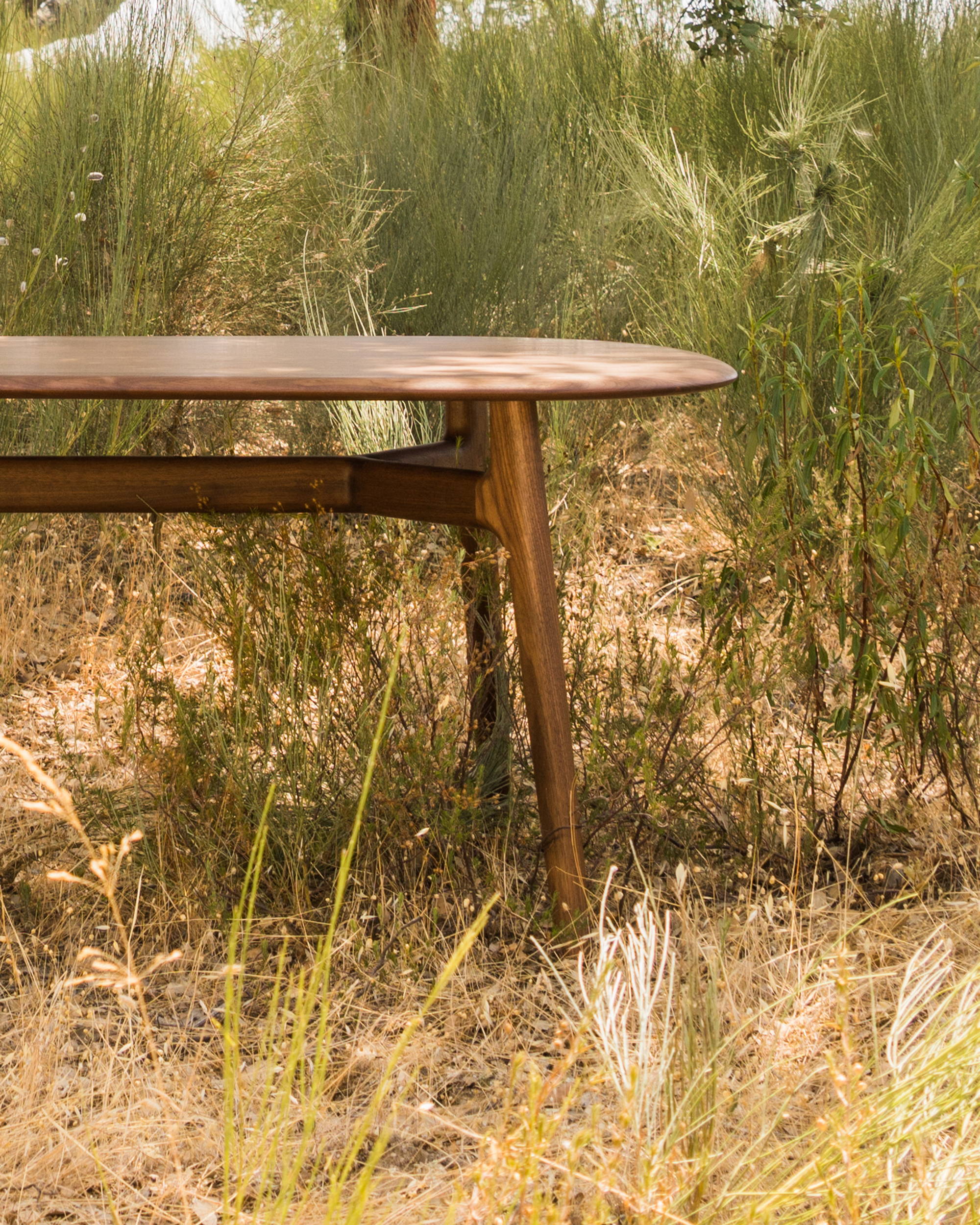 ---