The factory combines centuries of history and craft with some of the greatest creative minds from the worlds of design, architecture and fine art.
One of the most characteristic features of Portugal is its azulejos, the tiles that adorn many buildings, giving them undeniable beauty and character. These tiles serve a practical purpose, protecting the buildings from rain, temperature differences, sun exposure, and pollution, and also create an artful tapestry not just on singular surfaces but across whole cities and towns. When De La Espada, on our 25th anniversary, sought to create an in-house collection with a nod to our home country, our minds turned quickly to azulejos and the historic and innovative tile workshop Viúva Lamego.
Creativity has been a key element of the Viúva Lamego approach since the beginning. The original Viúva Lamego factory, founded in 1849 in Lisbon's Largo do Intendente area, has one of the city's most arresting facades, covered entirely with naïve-style decorative tiles designed by the original artistic director Ferreira das Tabuletas. It is a stunning example of the skill and creativity of the workshop, and one of the first instances of tiles used as a medium for public art. Though Viúva Lamego's production moved to Palma in the 1930s and then to Sintra in the 1990s, the original factory remained open as a Viúva Lamego store until April 2021. Now closed after 172 years, the building endures as an important part not only of the Viúva Lamego story, but of Portuguese history, a reference space for Portuguese tiles recognised by Lisbon City Council as a property of public interest and distinguished as a Store with History. The history of Viúva Lamego remains linked to the building's iconic facade, even with their factory-atelier and showroom now located in Abrunheira, Sintra.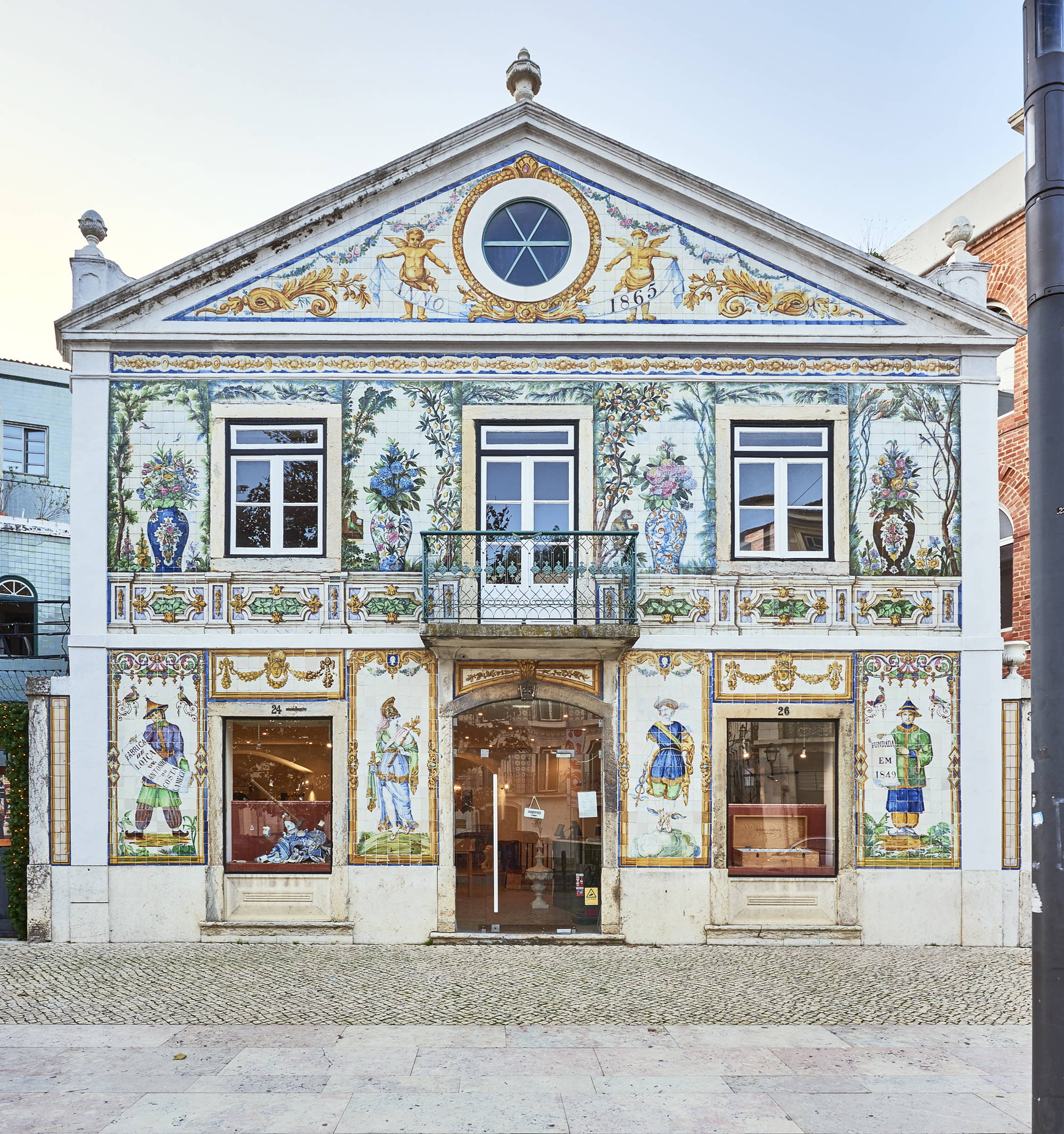 Viúva Lamego began as the pottery workshop of António Costa Lamego, producing diverse goods in red clay, such as pottery, and in white clay, such as earthenware and tiles. In the 20th century, the production focus shifted to tiles and in the 1930s, with increased demand, production capacity increased. This time also marked the beginning of the factory's collaboration with visual artists, an important part of the business to this day, where the factory combines centuries of history and craft with some of the greatest creative minds from the worlds of design, architecture and fine art. Viúva Lamego specially adapted their traditional production for versatility, to accommodate a greater diversity of forms in response to the needs of their collaborators, and has, since the 1930s, kept dedicated artist studios on the factory site for creative partners to develop new ideas.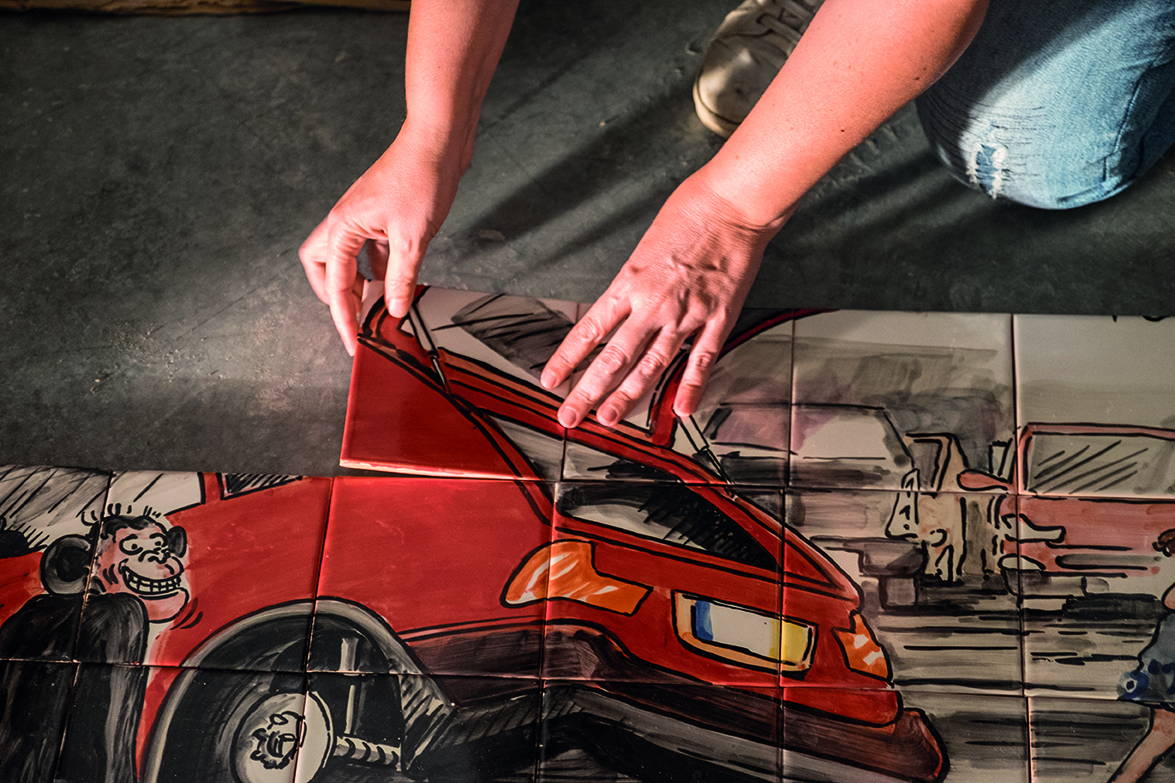 Some well-known projects that have benefitted from creative collaborations with Viúva Lamego include Casa da Música by Rem Koolhaas; chef José Avillez's Bairro do Avillez designed by Anahory Almeida and Henriette Arcelin; and the Portuguese National Pavilion by Álvaro Siza Vieira. Further notable collaborators include Aires Mateus, Eduardo Souto De Moura, Jorge Barradas, Ai Weiwei and Yayoi Kusama among many others.
It is easy to understand why so many creatives are interested in working with azulejos. They are hardwearing and practical: easy to clean, insulating, heat and water resistant; beautiful and tactile: luxurious to touch with deep colours and a reflective gloss surface; and full of possibility: numerous possible colours and patterns as well as sizes allow for intricate compositions with endless potential. Creatives enjoy a true collaborative experience with Viúva Lamego, tapping into centuries of expertise and a great openness towards pushing the boundaries of what is possible.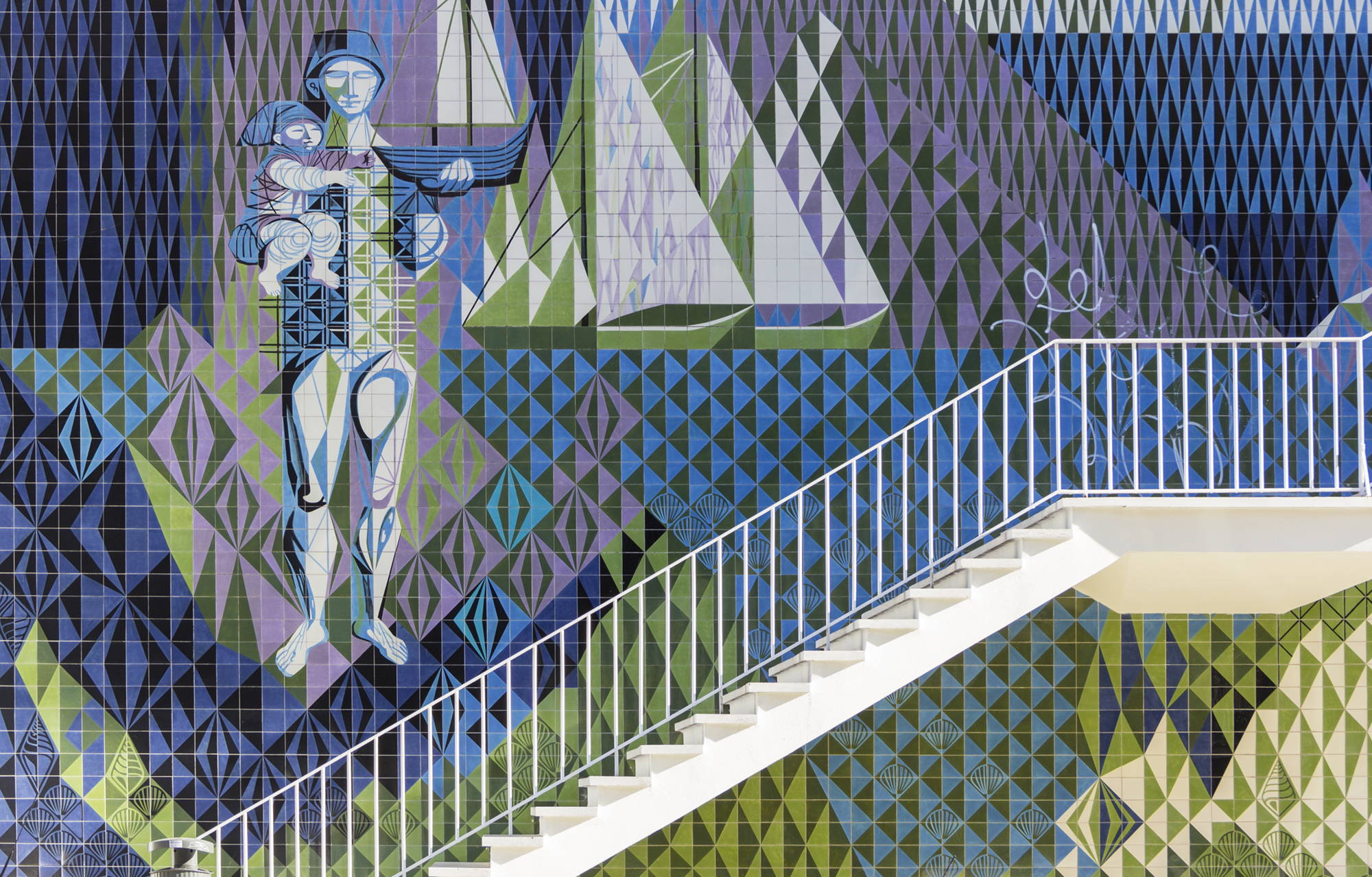 Modernist Portuguese painter and illustrator Maria Keil collaborated with Viúva Lamego to create some of the most eye-catching murals in Lisbon in humble locations such as average city streets and numerous Lisbon subway stations developed by her husband, architect Francisco Keil do Amaral. One of her notable murals is the 'O Mar' which adorns one of the most well-known streets in Lisbon, Avenue Infante Santo. Created in 1959, the mural employs a variety of vibrant colours in a complex composition that is at once geometric and figurative. Truly timeless, the image looks as modern today as it did in the mid-20th century.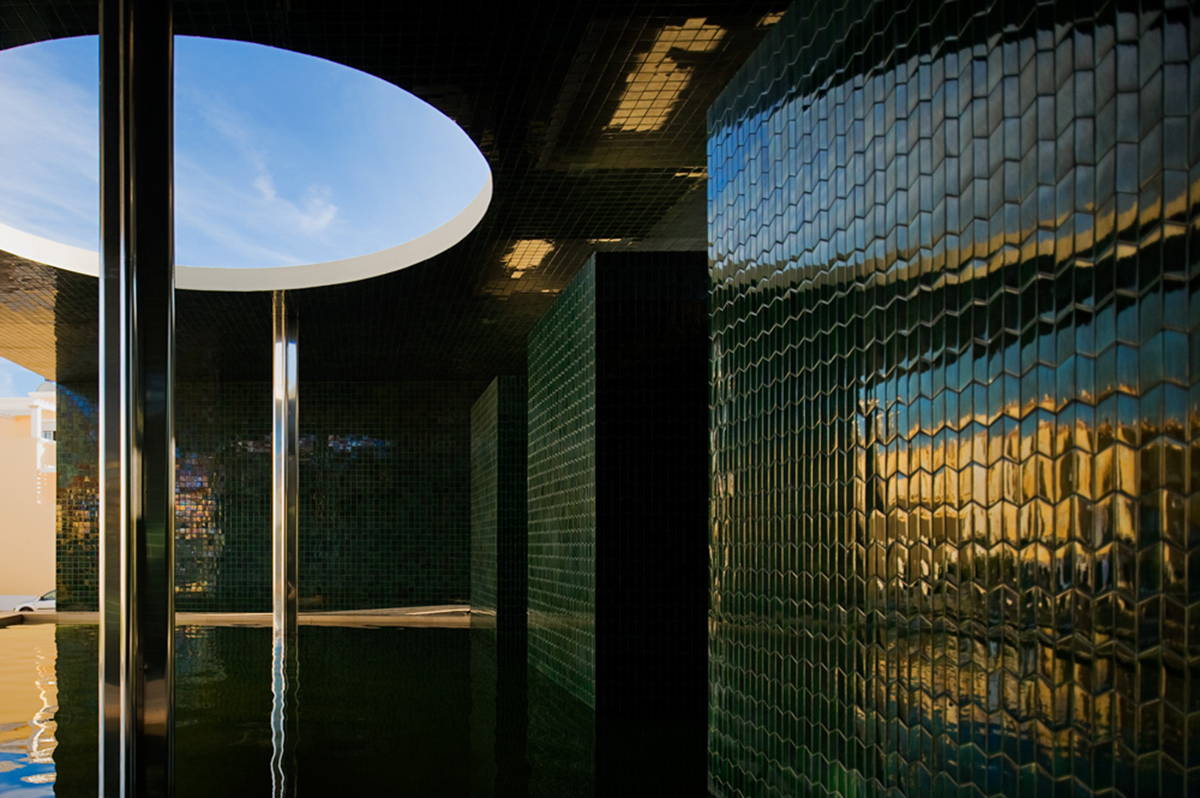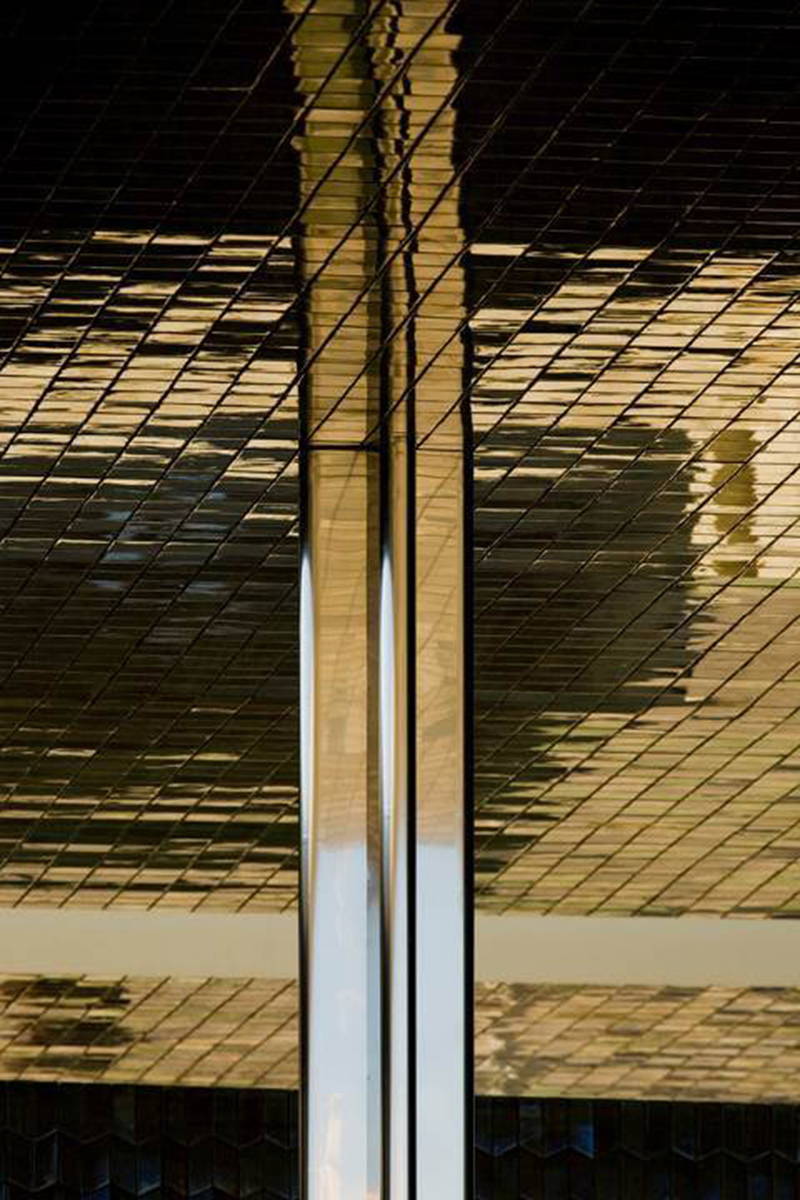 Architect Ana Costa used Viúva Lamego tiles for her project, the Banco Espírito Santo branch in Altura, Algarve, and collaborated with the workshop to create a series of models to achieve her vision. The tiles play a key role in the design, the colour and material reinforcing the concept of the building as a local icon. A special pattern of tiles in four shades of green was applied to the exterior, the interior of the portico, and the reflection pool. Further colour — from sunlight, the pool, and surrounding landscape — is naturally included, ever-shifting, as a result of reflections on the glossy glazed surface of the tiles. The tile used in the Banco Espírito Santo project is the same applied to the Twenty-Five Dining Table by De La Espada Atelier.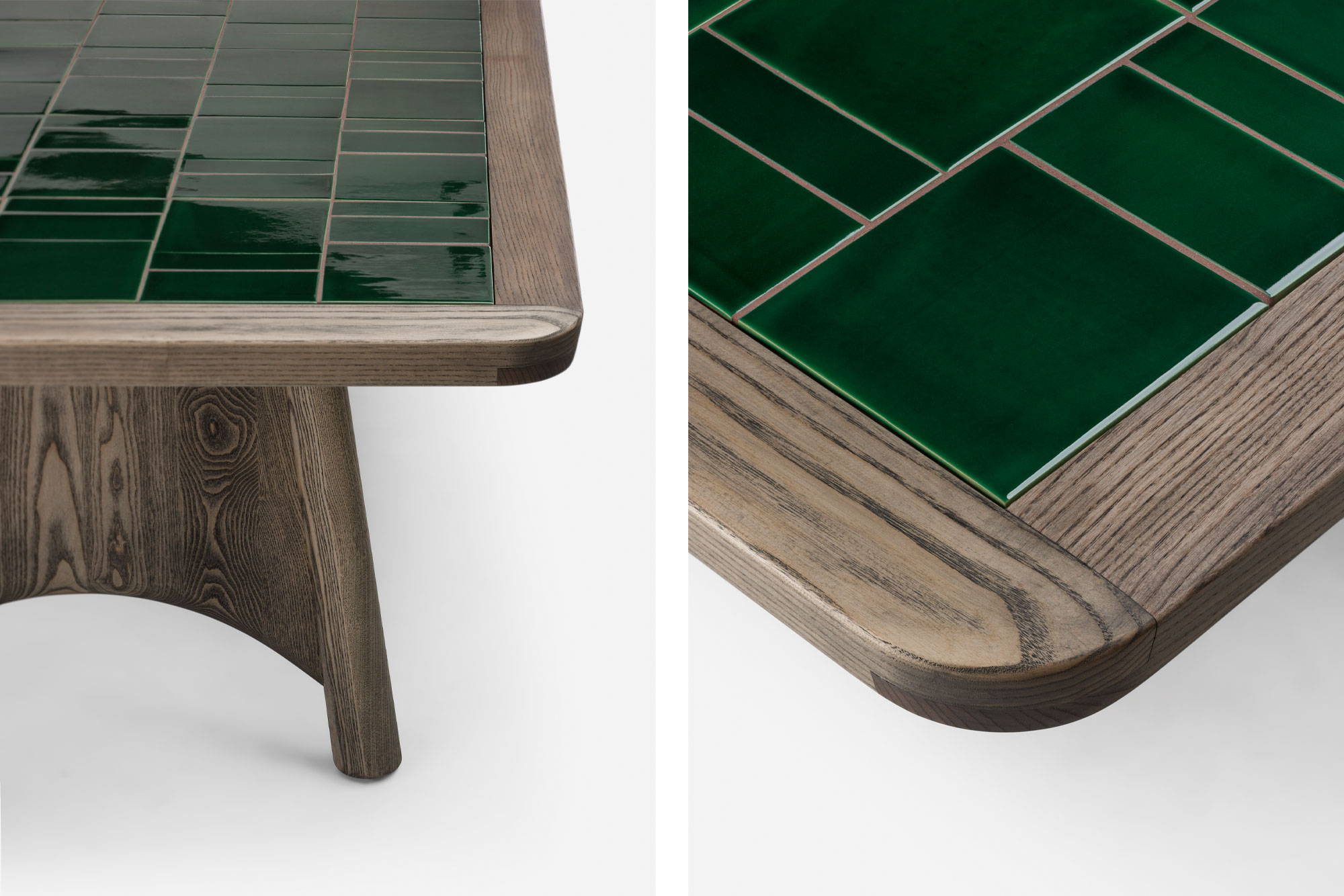 The traditional hand craft of Portuguese tiles endures thanks to the approach of Viúva Lamego, who embrace traditional production methods while continuing to innovate. The workshop's unique process allows them to work on a variety of projects, from small batch to large-scale, while the skill and knowledge of the team allows for experimentation with new shapes, colours, finishes, and technical bases, suitable for a wide range of environments and creative expressions. From traditional to contemporary, each tile shows the mark of the human hand and carries the history of Portuguese azulejos while firmly belonging in the present and future.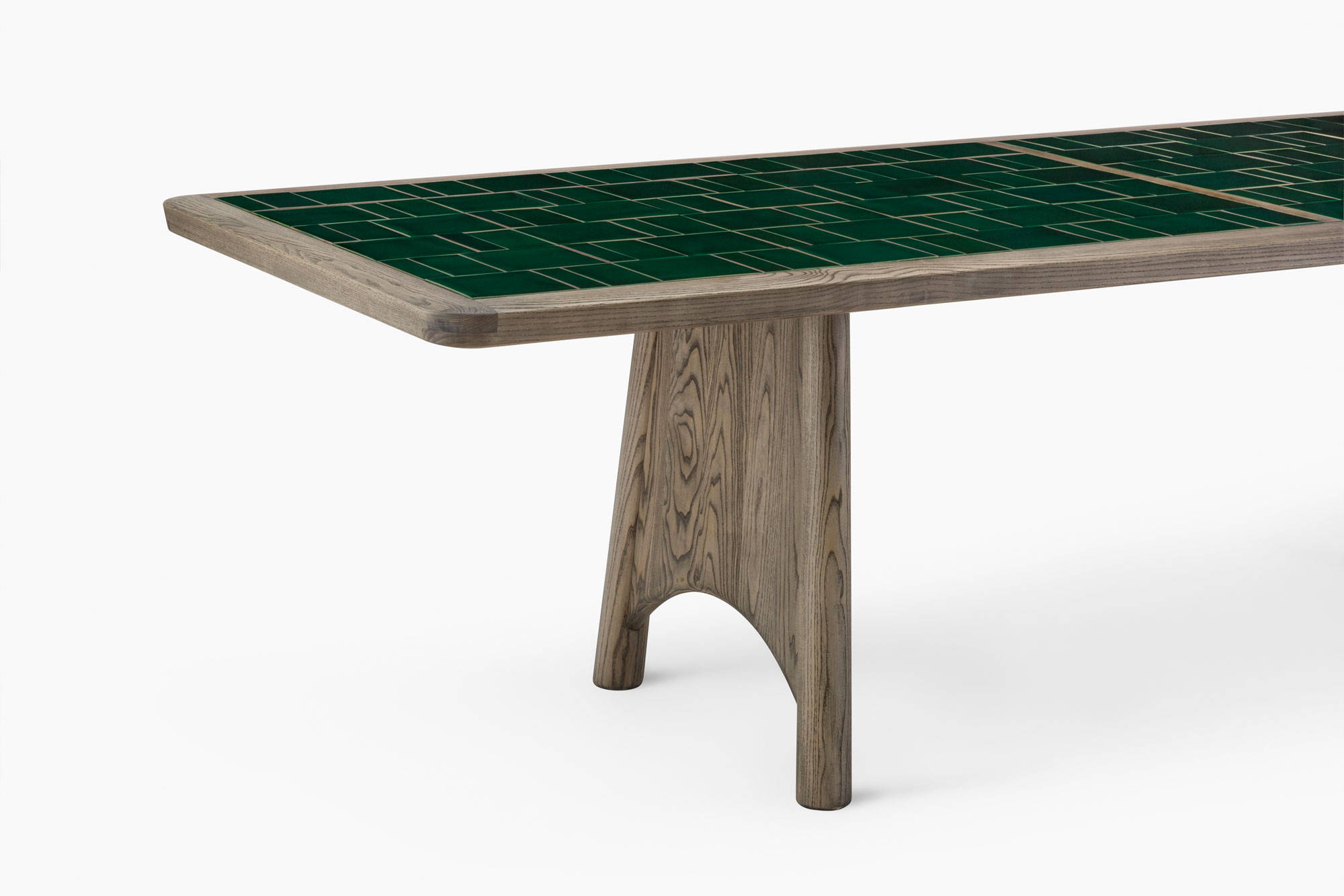 ---